Become a Charity Champion for Woodlands

Support Woodlands Hospice for #Local­Cha­riti­esDay 2018!
Local Charities Day aims to enhance relationships between businesses, charities and local areas, to help communities grow. And that's what we want to achieve this Local Charities Day 2018.
This year, the focus is on the importance of giving by encouraging people to pledge their time to a local charity, alongside championing the phenomenal and life-changing work of local charities, while shining a huge spotlight on local charity champions – the unsung heroes who always go the extra mile for their charity, the people and causes they support.
We would like to thank all of our #Charit­yC­ham­pions for everything you do for us! Here are just a few off our existing champions:
Alison Moore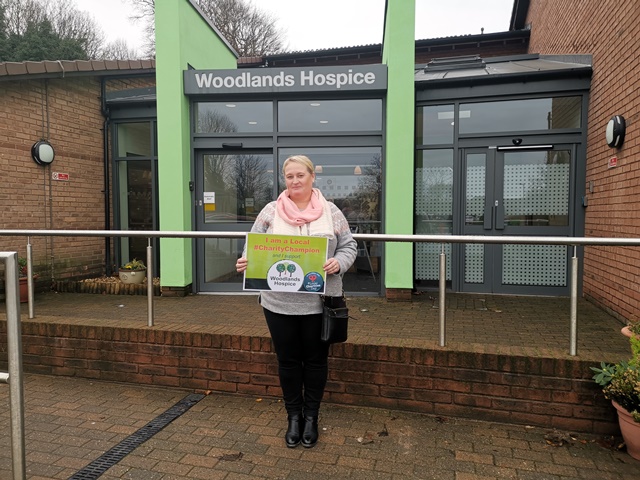 Alison is the niece of Father Tom Leigh who was involved from the start of the Woodlands project to build a Hospice for the local community. Father Tom became a patient at the Hospice last year before sadly passing away and Alison has supported us ever since in his memory. Alison has already held events in aid of Woodlands Hospice fundraising and supported our Light up a Life 2018 Appeal by switching on the lights during our Hospice Service.
Alison has now become one of our #Charit­yC­ham­pions within the community by starting her own Woodlands Community Group to focus on increasing our presence within the local community and she will organise her own, regular fundraising events and activities in support of us. Thank you Alison for your support!
Olivia Jones
Olivia has been fundraising for the Hospice in memory of her Grandad by organising events at school to help raise money for our services. Olivia was invited to support our Light up a Life Appeal by switching on the Christmas Lights at our service in St Andrew's Church, Maghull. Olivia also received a civic award for her charitable work and, after news of her fundraising efforts appeared in the local press, her story inspired another member of the public to make a generous donation to Woodlands Hospice and sign up as a volunteer! A true #Charit­yC­ham­pion!
All of our Volunteers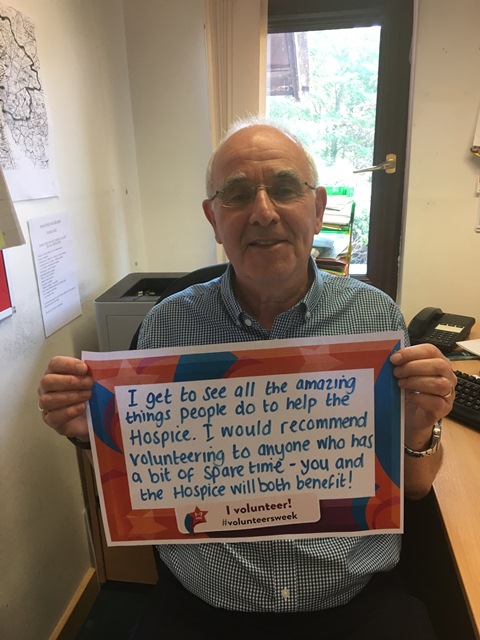 Every single one of our Volunteers provide an invaluable resource for the Hospice which allows us to operate all areas to a high standard to ensure we provide the highest quality of care to our patients and their families. We have over 200 volunteers who give up their time on a regular basis to support us in all areas of the Hospice from reception through to the catering team, the wards and our Charity Shops. We can't thank you all enough!
Our Corporate #Charit­yC­ham­pions!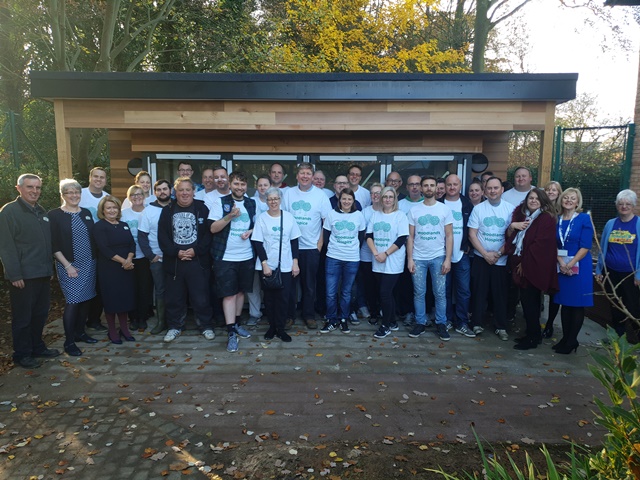 In 2018, we have had support form 27 different corporate groups at Woodlands Hospice which include, BT, Pershing, Barclays, John West, Barclaycard, Vitaflo, Engie, Clydesdale Bank, Virgin, Santander, Accenture, Prudential, Argos and TUI!
The companies and their employees have all supported us in numerous tasks such as painting, decorating, gardening, leaflet drops, wrapping raffle prizes…. And even finding a missing Christmas tree !!! Thank you all!
---
If you, or your business, would like to support your local Hospice and become a Woodlands #Charit­yC­ham­pion, you can do so in the following ways:
Volunteer your time - email woodlands.volunteering@aintree.nhs.uk or call Ruth on 0151 529 8389
Become a Community Champion - You can support us within your local community by holding a fundraising event or even starting your own Community Group in support of Woodlands. For more information or ideas of ways you can support us, please call Paula on 0151 529 2640
Become a Corporate Partner/­Champion - If you would like to get your business or employer involved in supporting Woodlands Hospice, we would love to hear from you! Your company could host a fundraising event in aid of us or employees can volunteer their time to help us with various tasks at the Hospice. Please contact Christine on 0151 529 8117 for more information.
Take on a Challenge - If you want to be more daring and adventurous, why not take on a new challenge and raise funds in the process! There are many different challenges you can do from sponsored running/­cycling/­swimming events to sponsored beard shaves and haircuts! Our Event Officer Bobbi would love to help you find a challenge to suit you and support your fundraising goals so please contact her, if you're interested, on 0151 529 8193.