Woodlands Hospice Christmas Superdraw tickets are on sale now!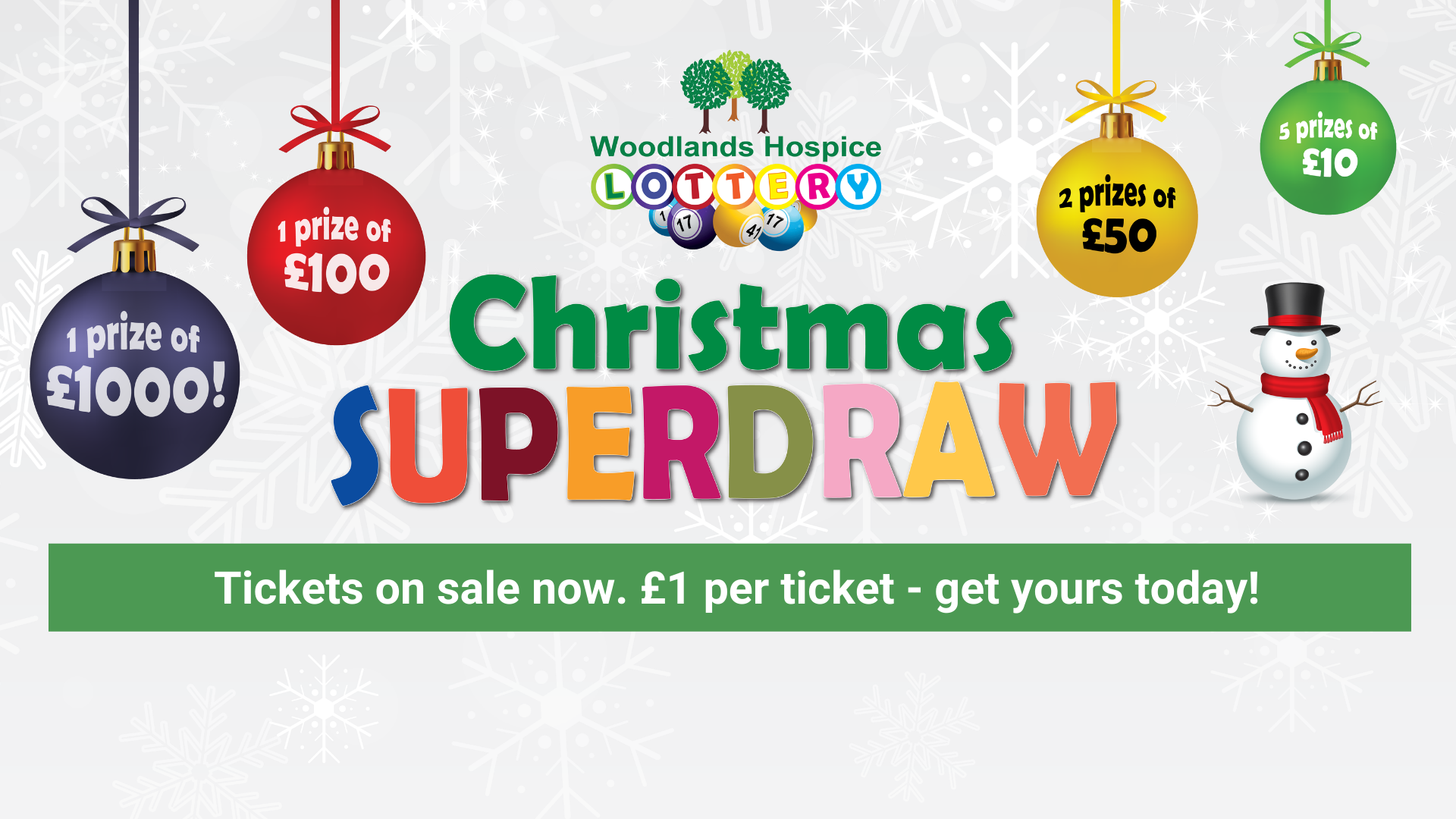 Buy your Christmas Superdraw tickets and be in with a chance of winning up to £1000 this festive season Our Superdraw is set to take place on 24th December 2021. Wouldn't that be a fantastic way to start your Christmas holiday - with an extra £1000 in your pocket!
Tickets are just £1 and all proceeds support Woodlands Hospice and our patients and families. Tickets are available to purchase from our hospice reception or our charity shops in Old Swan, Broadway, Orrell Park and Kirkby. Or you can call us to order your tickets on 0151 529 2630. Please note: all tickets must be bought and stubs returned by Monday 13th December 2021 to be entered in time for the prize draw on Friday 24th December.
If you are a member of our weekly lottery, you'll be entered into our prize draw automatically but you can purchase extra tickets to increase your chances of winning!
Not a lottery member? Sign up today: https://­woodlands.­charity­pa­yments.­co.­uk/­play