Woodlands Hospcie is delighted to have been chosen to be the charity partner for the Corporate Dragon Boat Race 2022 Liverpool series!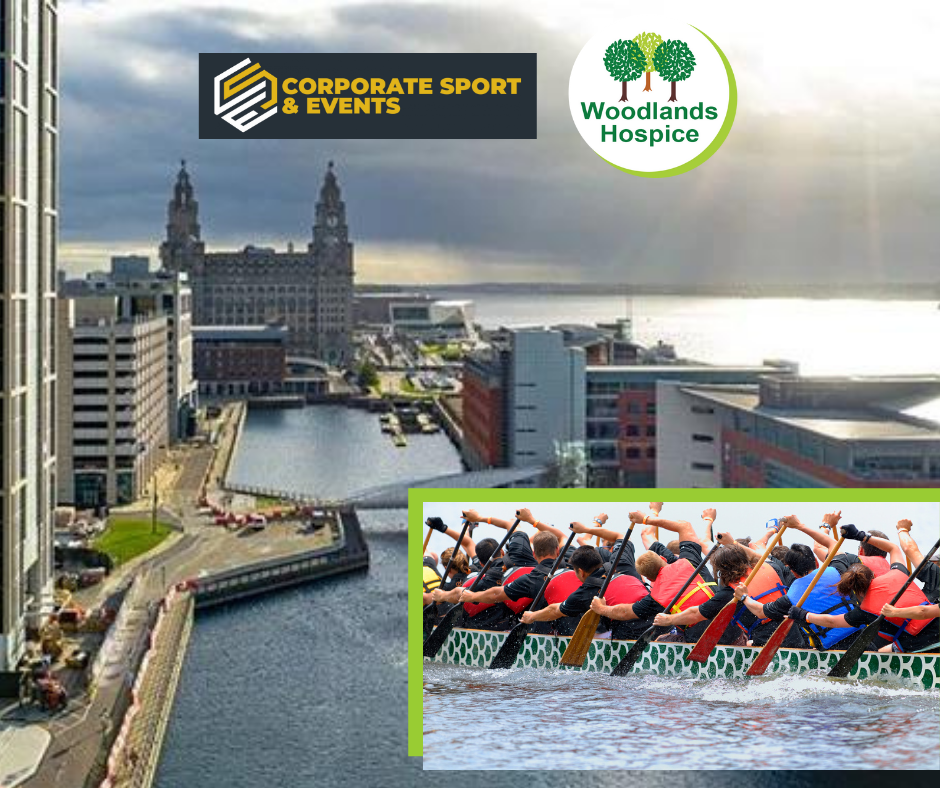 This exciting event, The 2022 Liverpool Event – UK Corporate Dragon Boat Series will be held on the River Mersey down at the Princes Dock near the Liverpool city centre. The Princes dock will play host to the festival with food, drink, and entertainment, while competitors will battle it out on the River Mersey in a bid to be crowned the 2022 Liverpool Dragon Boat champions and book a place in the series final at the UK Corporate Games. Each team will have a minimum of 3 races. All equipment will be provided, all you need to do is turn up, have some fun and you can also support the local charity - us!
What you need to know:
No previous experience required.
Each team will be given a minimum of 3 races.
Crews consist of a drummer and a maximum of 18 paddlers.
Entry Fee : £50 per crew member
Entry Fee includes:
A waterside festival with food, drink and entertainment on offer
Medals for the top 3 teams and an award for the series event winner.
Top 10 teams will gain entry to the Grand Final of the UK Corporate Dragon Boat Series.
Opportunities to sponsor the event are also available. For full event details and more on sponsorship opportunities, visit the Corporate Sports and Events Website here!
If you would like to take part and enter a team to support Woodlands Hospice please contact Jonathan Burgess 0151 529 5243 / jonathan.burgess@aintree.nhs.uk
If you have your boat confirmed and you would like to fundraise for Woodlands Hospice please click here and follow the instructions to join our online fundraising page!