Euro 2020 Sweepstake
Calling all football fans! Come and take part in our Euro 2020 Football sweepstake and have some fun whilst supporting a local charity!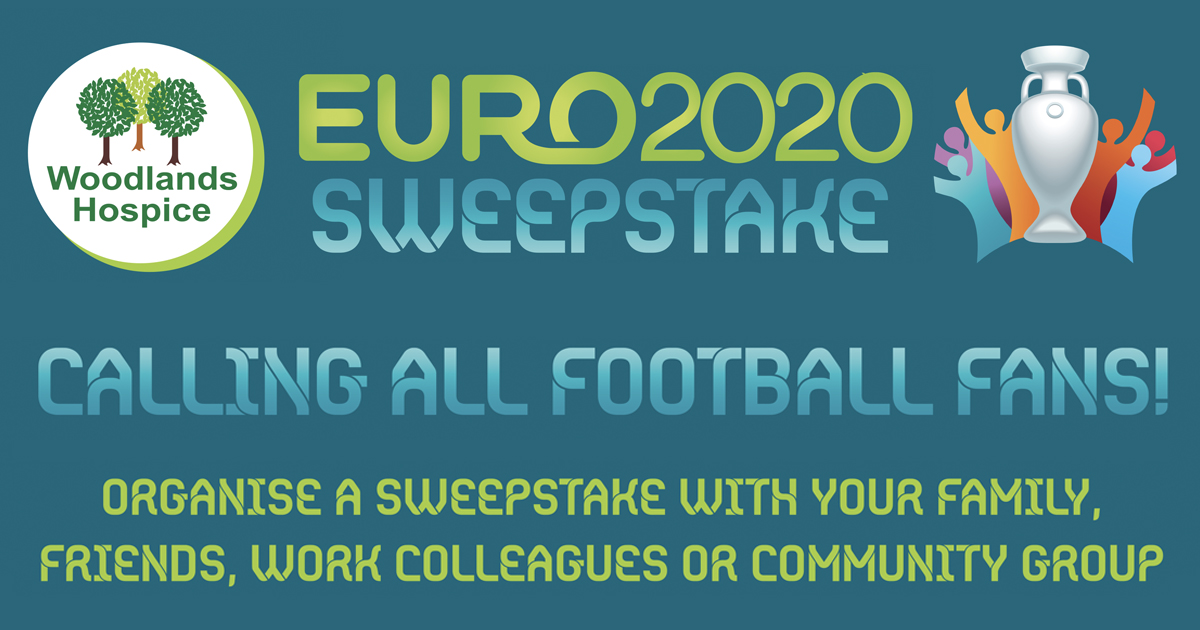 Taking part is easy:
Step 1 - Download our sweepstake kit here - Set the stakes and decide what your prize pot will be. This can be whatever you choose - see our examples below!
Step 2 - Round up your friends, family, colleagues, 5-a-side team - whoever you can to join in the fun! Place all their names in a hat and draw them out to assign them a team and complete your sweepstake kit sheet.
Step 3 - Enjoy the matches, when they're over, award your winners their prizes and send in your donation to the hospice! All money raised can be donated online here or contact Paula Parle on 0151 529 2640 or email her at paula.parle@liverpoolft.nhs.uk for any queries.
Not sure how to split the money?
If you have 24 people willing to play, you could make entry £5 per team with £40 for the winner, £20 for second place and £10 for third, which leaves £50 in the pot for a donation to Woodlands Hospice!
Alternatively, £2 per entry could be split up with £20 for the winner, £10 for second place, £5 for third place and a £13 donation to Woodlands Hospice.
Or get creative! If you'd like to make a bigger donation to the hospice why not award a prize instead of cash? If you've got a service or product you can offer, such as a pub landlord buying a round of drinks or a hairdresser offering a free curly blowdry, a football coach offering a free lesson - whatever works for you!
Playing with a smaller group of people? Why not encourage everyone to increase their chances and take on 2 or more teams?!
Don't forget - there is a booze hamper prize up for grabs for whoever raises the most funds for Woodlands Hospice at the end of the sweepstake when all donations have been collected! All donations from the sweepstakes will help us to continue supporting our patients and their families when they need us most - thank you!