Light up a Life: 2017 review
Light up a Life 2017
At Woodlands Hospice we know Christmas can be a very difficult time if you have lost a loved one, or if you cannot be with someone you love. Our Light up Life appeal gives you the opportunity to celebrate the life of a loved one by dedicating a light on our Christmas trees in December each year.
We were overwhelmed by the number of friends and supporters of Woodlands who took part in our Light up a Life campaign 2017.
More than 1,500 lights were dedicated to loved ones and shone brightly on our two Christmas trees located at the hospice and at St. Andrew's Church.
Our 'Book of Life', featuring the names of all those who were remembered at this special time, as well the names of those who dedicated them, is now available to view online here.
N.B.: Due to the large number of dedications we received leading up to and after our Light up a Life services, we added an 'addendum' to the Book of Life. If you cannot find your dedication then please search from page 83 onwards and you should find it in the addendum.
The Edwards Family
We were also incredibly grateful to Anna Edwards and her family who supported our 2017 appeal in honour of her husband, Mark. Anna shares her family's experience below, in the hope that others will help us by dedicating lights in honour of their loved ones ….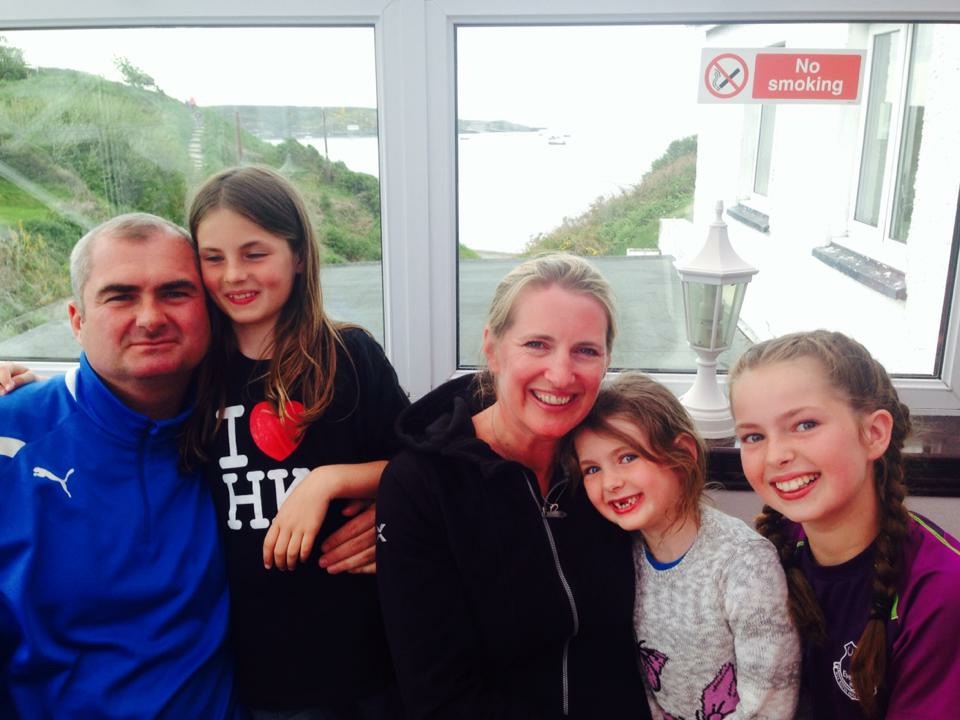 'One Life Lived, Many Lives Touched...'
...was the quote used by the Edwards family to describe Mark – a much loved husband, father, son and friend. Mark Edwards sadly passed away in August 2017 at Woodlands Hospice. Mark's wife Anna, describes how Woodlands supported them, their three daughters Beth, Ally and Tori, Mark's mum Barbara and stepfather, Phil through this difficult time.
"The entire family just relaxed straight away at Woodlands, the girls had found it too distressing to visit Mark on the hospital ward but they actually enjoyed coming to the Hospice. They looked forward to seeing Elaine and Jan in the Family Support Team and would play in the gardens".

"The girls were thrilled to be asked to switch on the Christmas Lights and it was lovely for them to honour Mark and be part of the Light up a Life service. By dedicating a light to someone special, you are helping Woodlands to continue to providing the care they do for their patients and their families, which we found so invaluable when we needed it most."
To find out more about future Light up a Life campaigns, or to set up a standing order for your dedication, please contact Carole Riley on 0151 529 4143 or email her here.