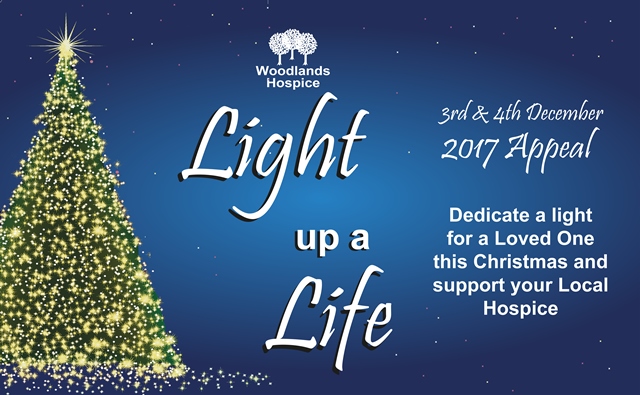 Join us to celebrate the lives of all those who loved ones have dedicated a special light to on our Hospice Christmas Trees.
Our second Light up a Life Service will take place at St Andrew's Church, 22 Damfield Lane, Maghull L31 6DD on Monday 4th December from 7pm. Our beautiful Christmas tree is a truly amazing sight, seeing it adorned with hundreds of lights and knowing that each light is dedicated to someone has such a special meaning. These lights continue to shine brightly throughout the festive season in celebration of your loved ones. Every light that shines out from our Christmas trees is a heartfelt tribute to those who are missed but definitely not forgotten.
A photographer will be present throughout the service. If you do not wish to appear in photographs, please let a member of staff know upon arrival.
Please note: Due to Health and Safety reasons there is a maximum number of places available at St Andrew's Church. For that reason we will email or post your FREE entrance tickets, if you contact us to let us know you would like to attend. As tickets are limited for this venue, please ensure you get in touch if you wish to attend - call Carole Riley on 0151 529 4143 or Pauline Cox on 0151 529 2640.
If you have any queries regarding our Service on Monday 4th December, please contact Pauline Cox on 0151 529 2640.