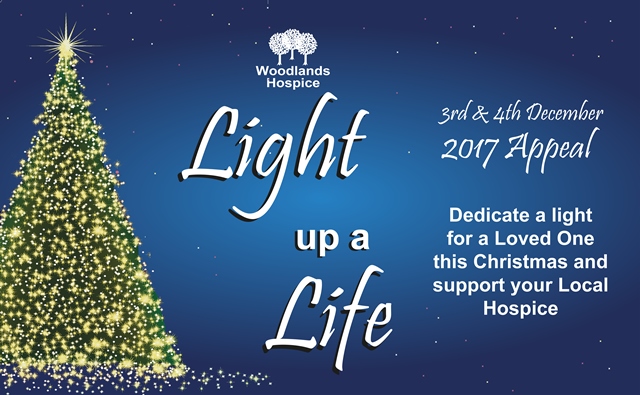 Join us to celebrate the lives of all those who loved ones have dedicated a special light to on our Hospice Christmas Trees.
The first of our Light up a Life Services will take place at Woodlands Hospice on Sunday 3rd December from 4pm. Our beautiful Christmas tree at the Hospice is a truly amazing sight, seeing it adorned with hundreds of lights and knowing that each light is dedicated to someone has such a special meaning. These lights continue to shine brightly throughout the festive season in celebration of your loved ones. Every light that shines out from our Christmas trees is a heartfelt tribute to those who are missed but definitely not forgotten.
If you have any queries regarding our Service on Sunday 3rd December, please contact Pauline Cox on 0151 529 2640.