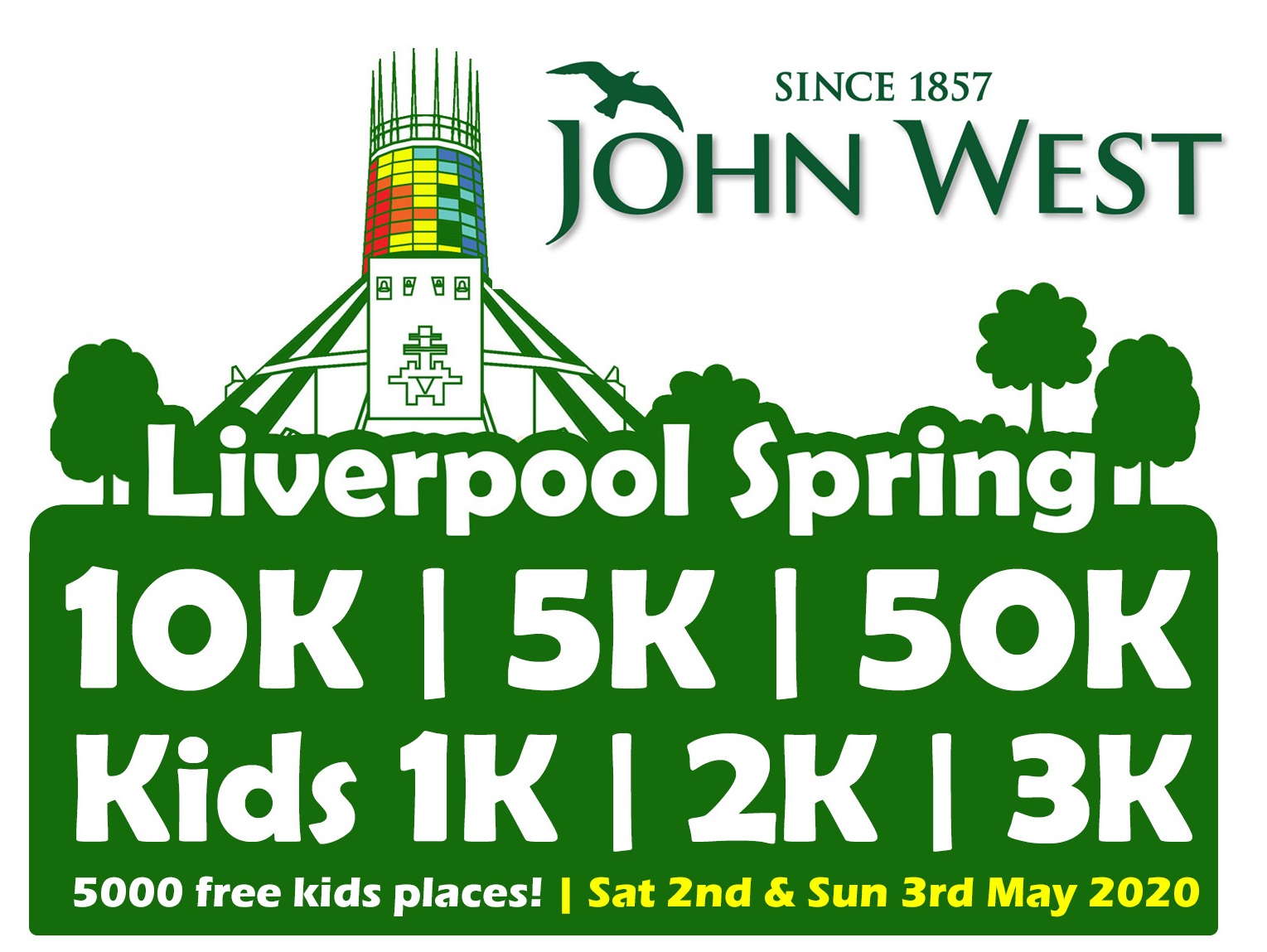 2020 John West Liverpool Spring 5K & 10K: Sunday 3rd May, 10am start
All abilities welcome for this super quick (and flat) route, starting at the magnificent Metropolitan Cathedral.
The route is full of bands to keep you going round the course and you will receive a unique medal and quality trainig t-shirt upon completion.
2020 John West Liverpool Spring 50K: Sunday 3rd - Sunday 9th May
We can't wait for the Liverpool Spring 50K - a joint multi day event by Guy Roberts of Interval Races and Matt Davies from Mersey Races. All routes are TBC but will be within Merseyside (or on the boundaries).
The provisional list of race dates and times are (these are subject to change):
Sunday 3rd May: 10am, Liverpool Spring 10K
Monday 4th May: 7pm, 5K
Tuesday 5th May: 7pm, 8.7K
Wednesday 6th May: Day off!
Thursday 7th May: 7pm, 8K (5 miler)
Friday 8th May (Bank Holiday): 11am, 8.3K
Saturday 9th May: 7pm, 10K
If you would like to register for any of these events, please visit: https://­www.­merseyraces.­co.­uk/­Spring-10k.html
Once you've registered with the race organisers, don't forget to get in touch with us to let us know that you're joining Team Woodlands!