Lymphoedema Service
The Lymphoedema service based in Woodlands Hospice Well-being and Support Centre provides treatment for patients with cancer related Lymphoedema who live within our catchment area.
Lymphoedema is a condition which affects the lymphatic system, the process by which we filter and drain waste fluid from our bodies. If this mechanism stops working, fluid accumulates in the tissues causing swelling known as Lymphoedema.
There are two types of Lymphoedema – primary, which is often hereditary – and secondary – which can be brought about by cancer treatment, surgery, trauma, infection and obesity. The services provided at the Well-being and Support Centre is for Secondary to cancer-related Lymphoedema only.
Our Lymphoedema Practitioner, Shelley Nicholson (pictured right) offers treatments to ease discomfort caused by the condition and so improve quality of life. The Lymphoedema Practitioner is specially trained to provide people with the information they need to understand and manage their symptoms effectively through a range of tailored therapies and treatments that include skin care, infection prevention, exercise and movement, simple lymphatic drainage techniques, Kinesio taping and compression therapy.
Referrals to the Outpatient Lymphoedema Service are welcomed from any Health Professional including GPs, Clinical Nurse Specialists, Hospital Medical Staff, Hospice Staff, Community Nurses, and Practice Nurses for persons who's GP postcode is within our catchment areas.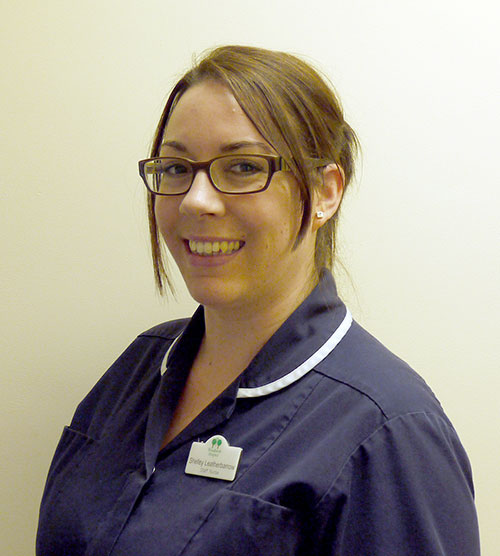 For further information and support please visit the Lymphoedema Support Network via this link:
http://­www.­lymphoedema.­org
To find out how to access this service please visit our referral page