The Dalemain Marmalade Festival is running virtually for 2021. If you think you make the world's best tasting Marmalade, why not enter a jar and see if you can win!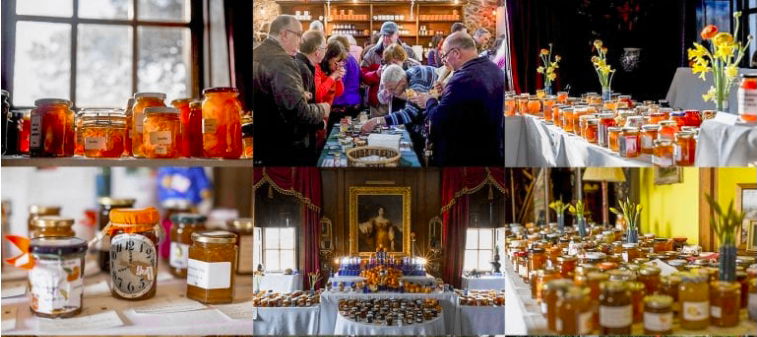 The Marmalade Festival is a huge event based in Cumbria and has so far raised more then £250,000 for palliative care. The Winners will be announced at a virtual awards ceremony, in the state rooms at Dalemain in March and there will be online Q&As, cookery demonstrations, interviews and more. The Double Gold winners and selected Golds will be available to buy at Dalemain, at Fortnum & Mason in Piccadilly and online. Further details of the planned celebrations throughout the year can be found here.
The entry cost is £10 per jar and all proceeds go to charity. See the video below from Awards founder Jane Hasell-McCosh:
Whilst the festival's chosen charities are Hospice at Home Carlisle and North Lake Hospice, you are able to raise money for your local hospice via your entry.
To support Woodlands Hospice with your entry, you simply need to:
Complete the entry form and ensure you tick for the applicate to request your local hospice receives the donation. You must include a stamped envelope addressed with your entry to: Woodlands Hospice, AUH Campus, Longmoor Lane, Liverpool, Merseyside L9 7LA. £2 of your entry fee will be deducted for the events chosen charities - Hospice at Home Carlisle and North Lake Hospice - but we will receive the remaining £8.00.
SEND YOUR ENTRIES TO:
The Marmalade Awards, Dalemain Mansion, Penrith,
Cumbria CA11 0HB (open Sun-Thurs, 9am-4pm)
Please write 'HOMEMADE MARMALADE AWARDS' on the outside of the box, to help with unwrapping the parcels. ENTRIES MUST ARRIVE AT DALEMAIN NO LATER THAN WEDNEDSAY 10TH FEB 2021.
Full details of how to enter are on the entry form.
Rules and guidelines:
Jar size: recommended jars no smaller than approximately 4oz/ 113g and no larger than 1lb/454g. Jars must be clean and filled to the brim. No branded jars or lids. All entries MUST CONTAIN CITRUS, or they will be disqualified. Label each jar with the category name, a FULL LIST of ingredients and the year made. Fix a label with your name & phone number to the bottom of the jar. If you would like to enter more than one category, please send a separate jar for each category selected, marking each jar with a single category name. The judges will consider the colour, appearance, consistency, aroma & flavour of each entry, along with any specific category requirements.
Please note that, owing to the current situation, jars entered into the 2021 competition will NOT be able to be returned. If sending jars from abroad, please note you are responsible for any import charges. List your entries as SAMPLES on all documentation. For further details, visit: www.­dalemain.­com/­marmalade-awards/