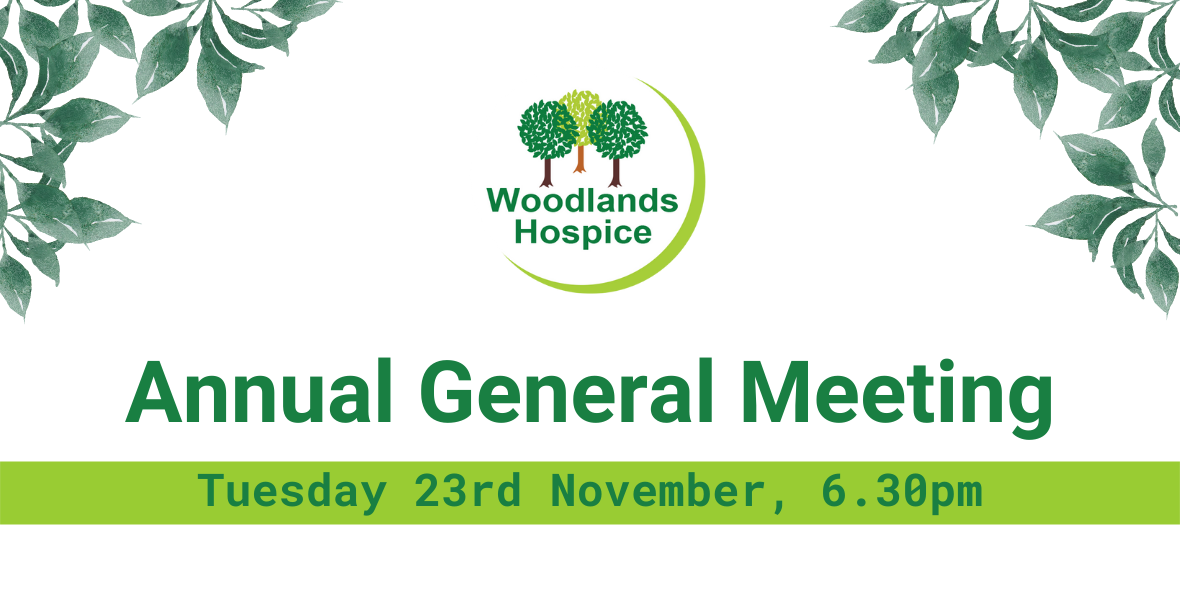 This year, in line with Government guidance, the Charity Commission has amended its guidance to enable organisations to hold virtual AGMs. With that in mind, Woodlands Hospice's AGM will be held virtually via Zoom.
All members and interested individuals are welcome to attend.
The purpose of the AGM will be to:
Receive the annual report and financial statements of Woodlands Hospice Charitable Trust and Woodlands Hospice Trading Company
Receive a presentation from the Chair on the previous years' activities and plans for the coming year
Announce the committee members/office holders for the ensuing year
Consider any other business on the agenda.
If you would like to join this meeting via Zoom, please follow the joining instructions below:
Click here to join the meeting
Meeting ID: 875 2754 1464
Password: 105365