The Quiz event returns for its fifth anniversary on Friday 23rd June 2023 at OSC Club!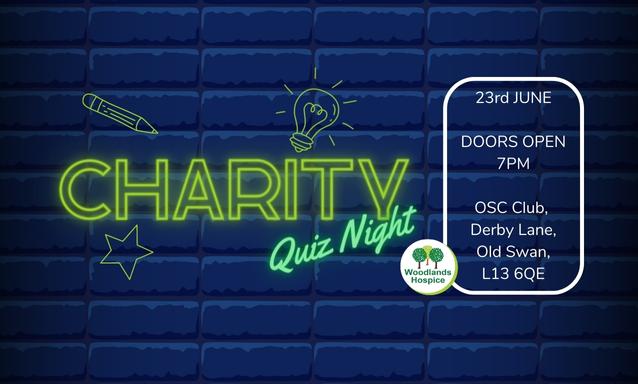 Friday 23rd June 2023
OSC Club, Derby Lane, Old Swan L13 6QE.
Doors Open at 7pm, Quiz Starts at 8pm.
Tickets £20 per team of 4, mixed teams preferred but not essential.
Mid evening entertainment.
Raffle & Roll the Pound Coin on the night.
Book today to secure your team:
Don't forget to have your team's name ready at time of purchase!
Winners Trophies and Prizes up for grabs!
If you have an immediate question, please feel free to contact our Community Fundraising Manager Paula Parle
on 07772 952503 or paula.parle@liverpoolft.nhs.uk
See you there!