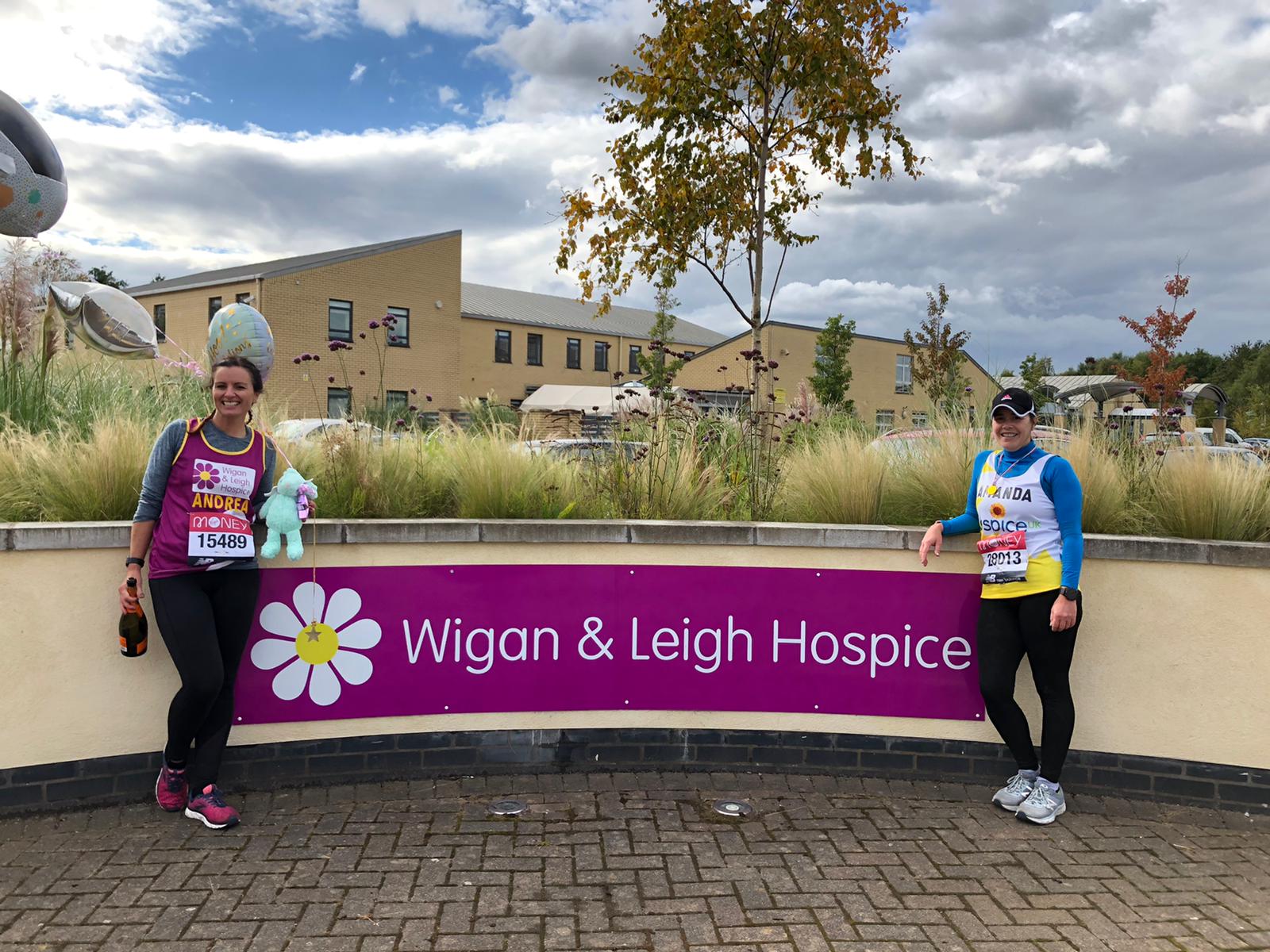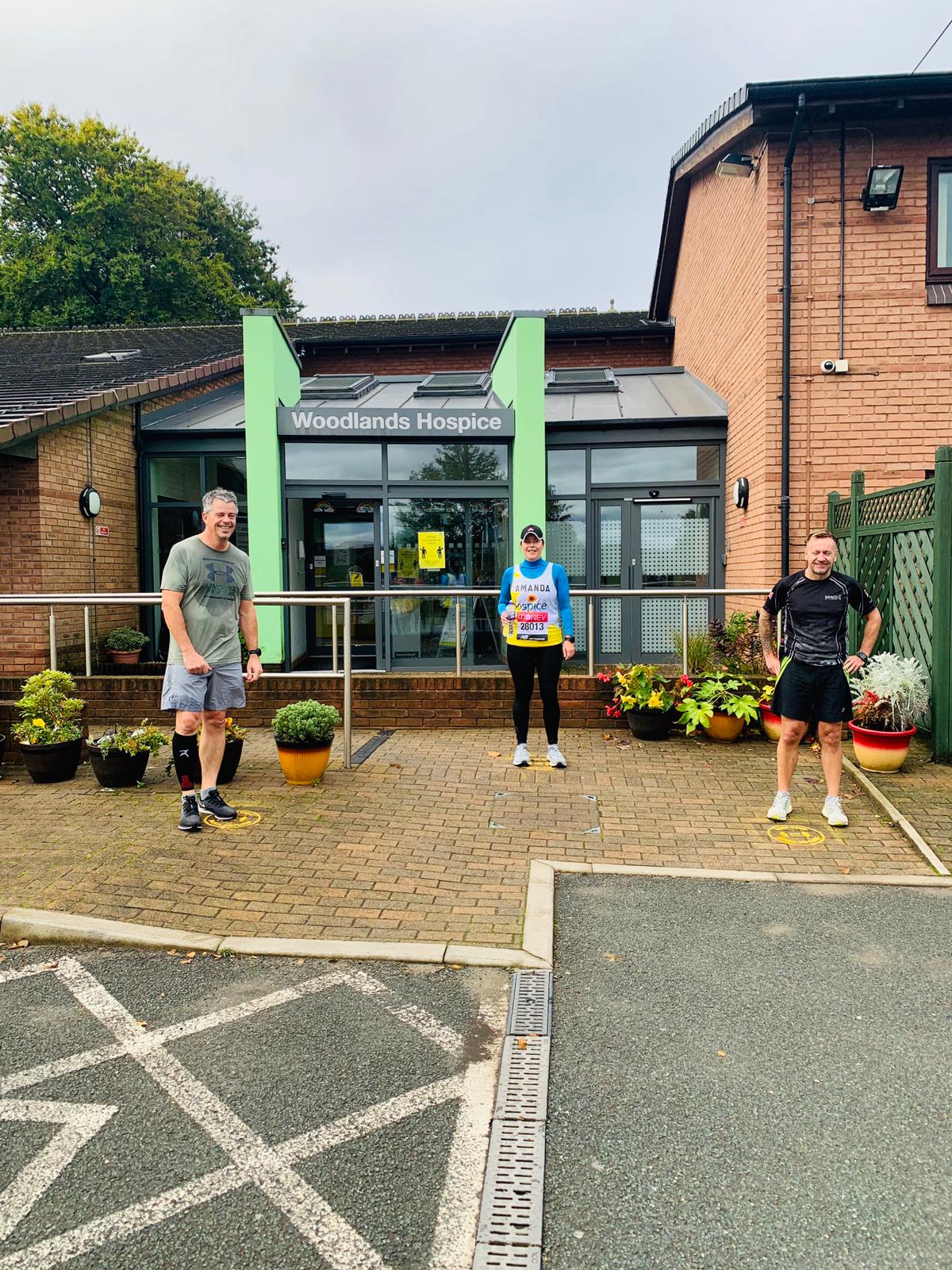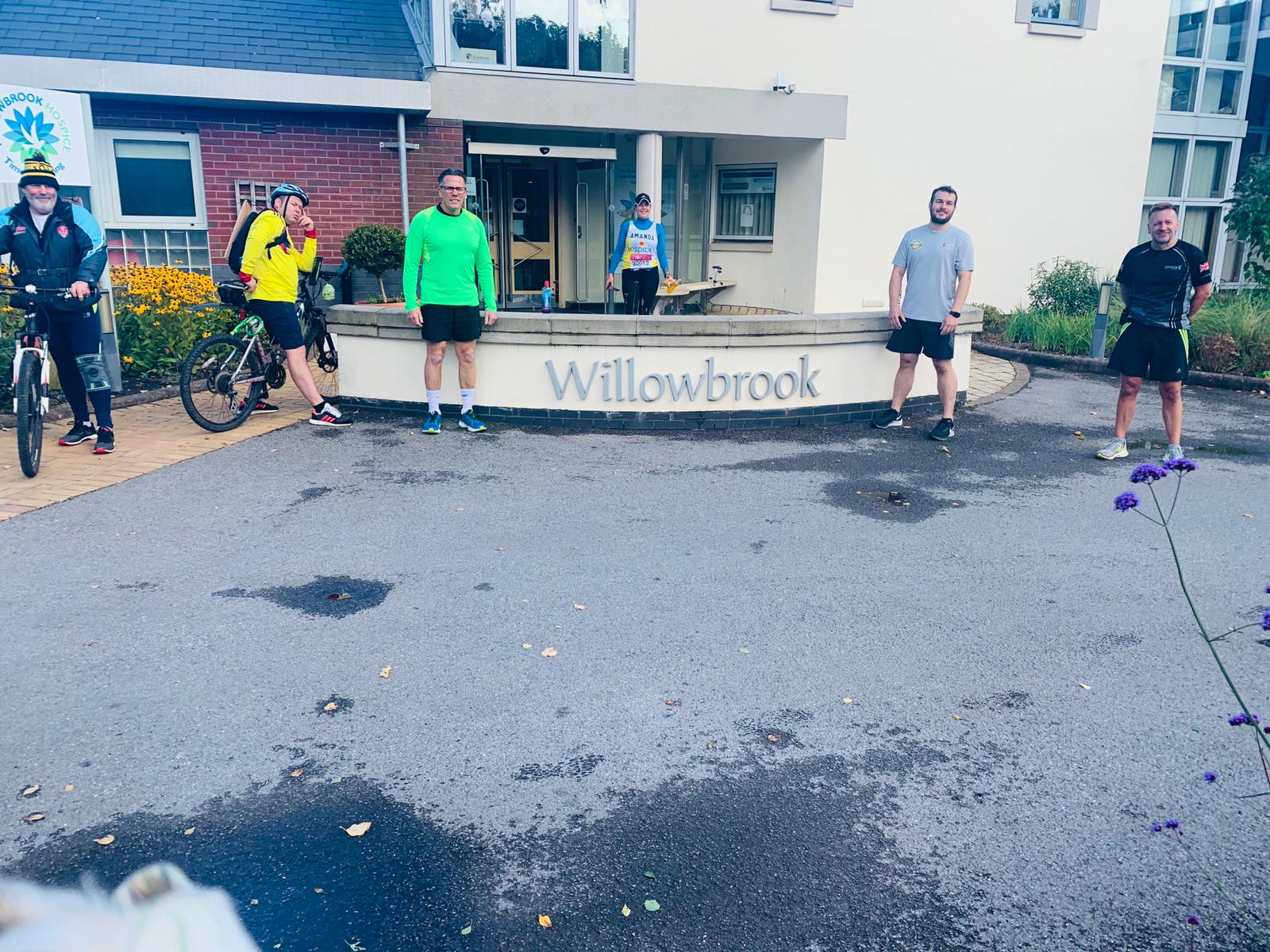 Amanda Haigh discovered exactly a year ago today (9th October) that she had been successful in the ballot for the 2020 London Marathon. Amanda had every intention of running the marathon in aid of charity but had, at that point, no idea which charity she would support but knew she would choose something that had a personal connection to her and her family.
Amanda said she was struck by inspiration after attending a charity event in aid of Woodlands Hospice, where she met our Community Fundraising Manager, Paula Parle. Amanda explained,
"My husband's cousin sadly passed away in 2017 and had been cared for by Woodlands Hospice. Following this her daughter Marie, organised a charity fundraiser in support of the Hospice, which my family & I attended. Paula was there on the night and gave a speech in which she spoke about the funding needed to run a Hospice. I was shocked by the high proportion of this money that had to come from independent fundraising rather than from government resources. I also realised just how much of an impact the care & support of Woodlands had on my family."
Given the impact of that evening and also thinking about other Hospice's that Amanda's family had received support from, such as Derian House in Chorley and Butterwick Hospice in Teesside, she decided that Hospice UK would be a perfect fit for her fundraising.
Amanda was sadly unable to take her place on the starting line in London this year due to the current Covid-19 pandemic but this didn't stop her! Amanda took part in a virtual marathon running the 26.2 miles starting at the Jennor UK offices in Prescot and completing it at Wigan and Leigh Hospice, visiting as many Hospice's as she could in between – including Woodlands which was her first stop along the way. Our Community Fundraising Manager, Paula, was there to greet Amanda at her first pit stop, alongside her husband, Stuart, daughters' Ellis and Mia and family members' Sue and Marie.
Jennor UK supported Amanda's marathon by sponsoring her vests. Amanda was also joined by some of the Jennor UK staff and other friends on various legs of the journey as moral support, including Company Director Chris Bland who ran the first 7 miles of the marathon from Prescot to Woodlands.
The current fundraising total is an incredible £3401.20 for Hospice UK, a national charity for those experiencing death, dying or bereavement.
Amanda said, "Hopefully this is an opportunity to give something back to all the Hospices that have supported my family over the years. It was lovely to be able to meet Paula on Sunday and to visit other Hospices in the area. Paula was so welcoming and is clearly passionate about the work she does."

Paula added, "It's been an absolute pleasure getting to know Amanda and her family and to be there to support her on her challenge! She's done an amazing job and raised so much money that will help those in need of Hospice care in the country and it's lovely to know I played a small part in inspiring her to do it. Well done Amanda!"
If you've been inspired by Amanda's story and would like to fundraise for Woodlands Hospice, Paula would love to hear from you – please contact her on 0151 529 2640 or email her here.