Will Campaign 2019
Thank you to all those who have taken part in our Will Campaign 2019 helping to raise vital funds for the hospice. Each year we have a number of solicitors and professional will writers who kindly waive their fee for doing a will in return for a charitable donation to Woodlands at the time of doing the will.
We are very appreciative to the following practices who took part this year:
Solicitors
Mooney Everett
Kennan Doyle
Canter Levin Berg
GK Solicitors
Breens
Morecrofts
Bell Lamb Joynson
Professional Will Writers
Peace of Mind Wills
The Will Writing Guild
Writing a will is peace of mind for you and adequate provision for your family and loved ones in the knowledge that your wishes will be carried out. Without a will the law decides who inherits your assets. With a will – you decide. Writing a will is not difficult with the right advice and can make a huge difference to you and your family.
If you would like to make a will it is not too late as we have a number of the practices who kindly continue doing wills on the same basis throughout the year. To make an appointment or find out more about making a will please contact Carole Riley on 0151 529 4143 or e-mail: carole.riley@aintree.nhs.uk
Forget-me-not Appeal 2019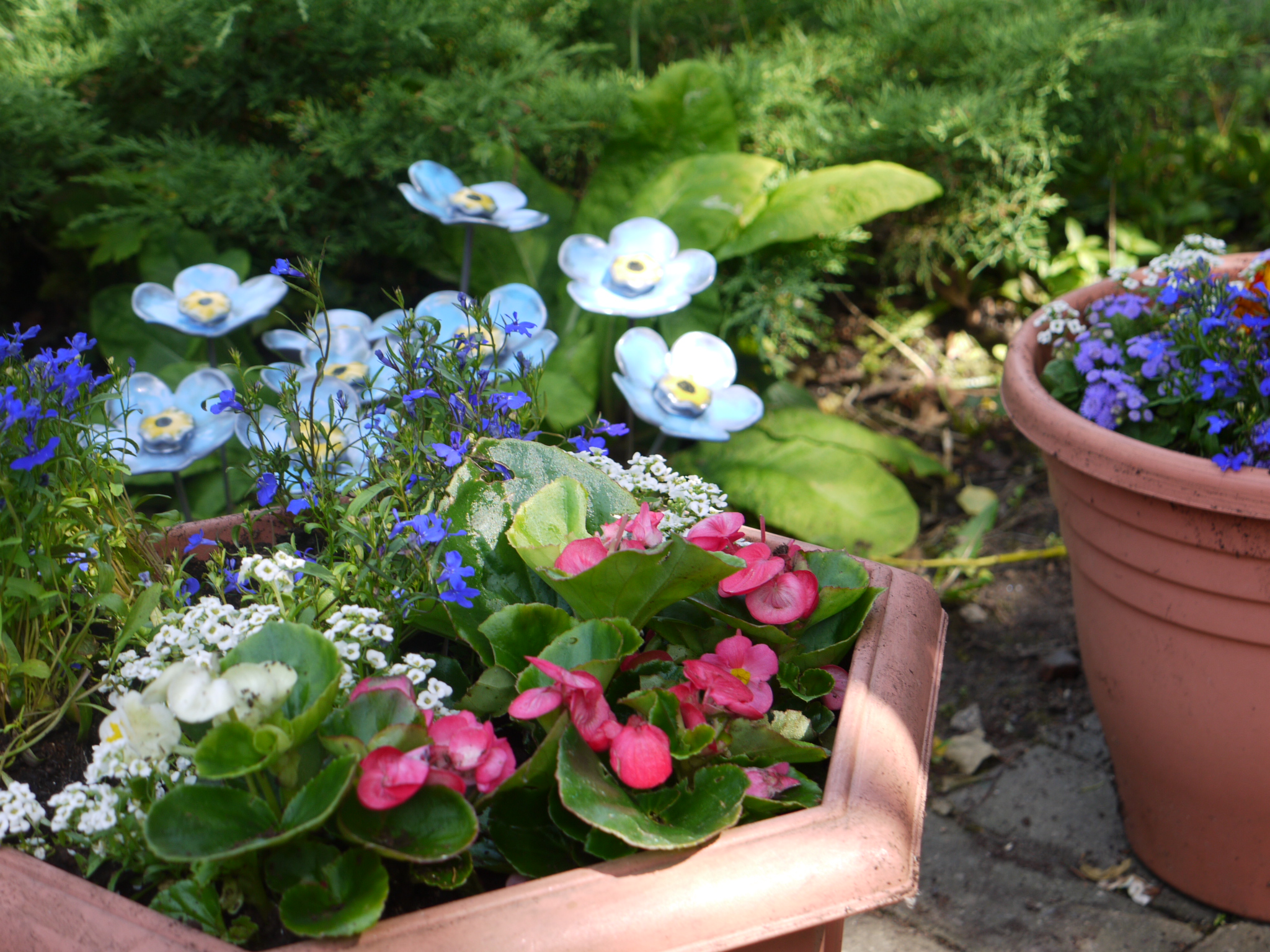 Our Forget-me-not appeal has once again been very popular with nearly 900 flowers being dedicated in memory of loved ones. The flowers created a vibrant display in the hospice gardens during the month of July prior to people coming along early August to collect their flowers.
We would like to thank everyone who has supported the 2019 Campaign by dedicating flowers helping to raise vital funds for the Hospice along with Barringtons Funeral Directors who once again kindly sponsored this important annual initiative and our volunteers who helped during the collection week-end.
Although this campaign takes place in the summer we are finding more and more that people wish to dedicate a flower for someone throughout the year at the time of loss. With this in mind we now keep a supply of the flowers to meet such a need. If you have not yet collected your forget-me-not that you dedicated this year you can still do so. Alternatively if you wish to dedicate a flower in memory of someone please call Carole Riley on 0151 529 4143 or e-mail carole.riley@aintree.nhs.uk
Our Forget Me Not Appeal is kindly sponsored by Barringtons Funeral Services.​