We were thrilled to host our first major event since before the start of the Covid-19 pandemic, welcoming supporters back to West Derby Golf Club for our John Parrott Golf Classic event in September. The event was a huge success for the hospice, raising £16,000 which will help us to continue to provide care and support to patients receiving specialist palliative care and support for their loved ones.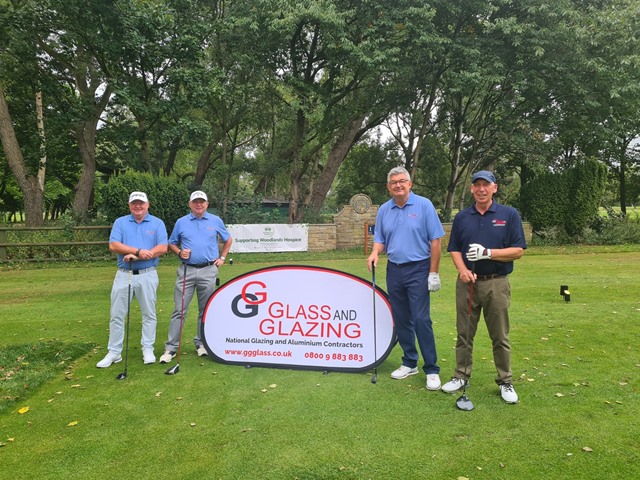 Usually an annual fixture in the hospice events calendar, it was unfortunately cancelled in 2020 due to the coronavirus pandemic. This cost the hospice thousands of pounds in lost fundraising income. The event was then postponed again earlier this year due to pandemic restrictions. However, it came back with a bang, hosted by Woodlands Hospice Patron and sports personality, John Parrott MBE, and sponsored by GG Glass and Glazing, it was one of the most successful years to date. With 18 teams participating in a full day of 4-ball or 3-ball golf, followed by a 3-course evening meal at the club with entertainment provided by host, John Parrott and golf club members and a presentation of winners at the end.
Jonathan Burgess, Head of Income Generation at the hospice, said, "It was great to be back at West Derby Golf Club with our teams this year, particularly after all the delays caused by the pandemic. This is a key event for the hospice and I'd like to thank everyone who took part for an enjoyable day of golf and for their amazing support. The money we raised at this event will help us to continue making a difference to the lives of our patients and those closest to them."
Woodlands Hospice is a purpose-built facility where patients with life-limiting illnesses receive specialist palliative care as well as supporting patients' emotional, social and spiritual needs. This support also extends to families and loved ones. The hospice needs to raise £4,000 every day to continue providing their services to the community.