Around 1,000 people took part in three Light Up a Life services organised by the Fazakerley based charity to remember absent loved ones during the festive season. Services held at Woodlands Hospice, St Andrews Church in Maghull and St Michaels Church, Crosby, saw families whose close relatives had been under the care of the charity, switch on lights on the real Christmas trees at each event between 1 and 8 December.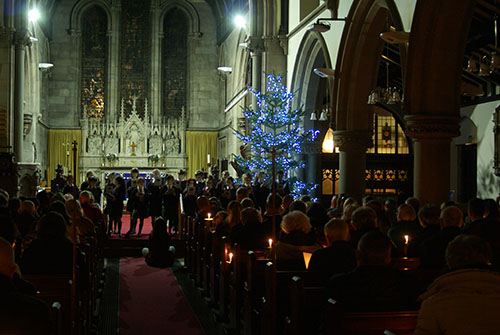 Arriving at the early evening events, people were greeted by local choirs singing Christmas carols before heading to the Woodlands Hospice Books of Life to view the recorded names of loved ones they had dedicated a real tree light to.
The charity's staff and volunteers, alongside clergy, then delivered readings before members of the Howard, McElroy and Durdey families switched on the Christmas tree lights at Woodlands Hospice on 1 December, St Andrew's Church, Maghull on 2 December and St Michael's Church, Blundellsands on 8 December respectively, to the watching crowd and congregations.
Carole Riley, Woodlands Hospice Individual Giving Manage, said: "It is lovely to see so many families and familiar faces returning year on year for our annual services when we switch on our real Christmas tree lights. But for some, it will be the first time since losing a loved one or being without someone who isn't around over Christmas time. While the service can be emotional it is such a fitting tribute to all those with lights dedicated to them during the festive period and we always feel so privileged to able to organise these events.
"It was particularly moving to see the Howard, McElroy and Durdey families who have been cared for by our hospice teams, switch on the lights at our services, as well as watching the joy it gives inpatients at our Woodlands Hospice evening who are well enough to come out for pictures in front of the brightly lit tree."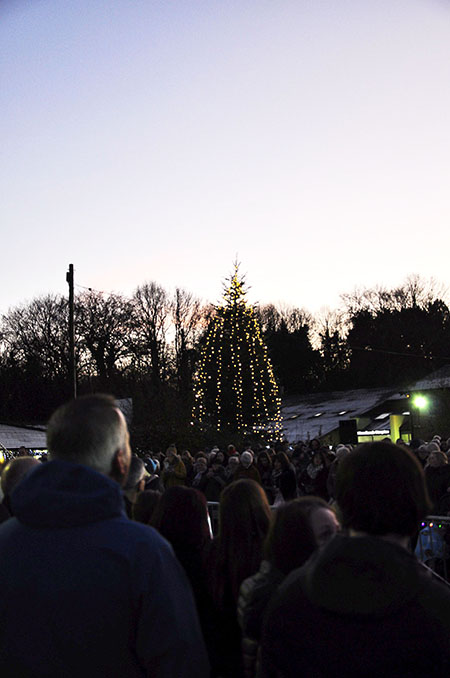 Billy Howard's wife Cath and mother to daughters Molly and Lucy, spent her final days at Woodlands Hospice in July 2018. Alice McElroy's mum and wife to her dad Mike, was cared for by our team before sadly passing on in June this year, while wife to Alan and mum to daughters Joanne and Katherine, Marge Durdey also spent time at Woodlands Hospice ahead of passing away in March.
For anyone wishing to dedicate a light to a special someone unable to be with them this festive season – whether they're abroad or have sadly passed on – lights are available up to 31 December 2019. Visit http://­bit.­ly/­38kGUwR.