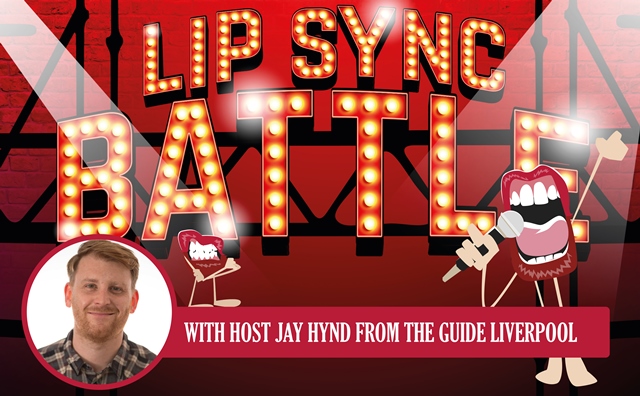 Plenty of us are lip sync superstars with a hairbrush in the bedroom – but how many can perform in front of an audience?
As part of its ongoing fundraising drive, Liverpool's Woodlands Hospice is hosting a 'Lip Sync Battle' in the city in the next few weeks. The event will take place on Wednesday, October 4, at Camp & Furnace in the Baltic Triangle, for the challenge where contestants will go head to head to compete for the 'Gob on Legs' trophy and be crowned Lip Sync Champions.
Local firm MD Productions will be supporting the show by providing backing dancers for each act from their professional dance company, whilst using the event as a training project for the MD training arm. Students at the academy have been tasked with choreographing each act and backing dancers to create entertaining stage routines that will wow the audience. Contestants will attend rehearsals with MD Productions through September to perfect their routines.
There are 10 planned performances on the night, including solo artists or groups of up to four, with the audience choosing the winner through text voting.
Your host for the evening is Jay Hynd founder and presenter of The Guide Liverpool. No stranger to interviewing huge international stars such as Beyonce and Kim Cattrall, Jay is more than ready for the divas of Liverpool's very own Lip Sync Battle!
Confirmed acts so far include Ben Osu from Made in Liverpool TV, John Gibbons from The Anfield Wrap, and acts from Tilney Group Wealth Management, Brabners Solicitors, the Old Stables at Allerton Manor, and a team of palliative care nurses from Aintree Hospital, amongst others.
They will lip sync to artists including Black Eyed Peas, Taylor Swift, Beyonce, Jessie J, Ariana Grande, Freddie Mercury, Little Mix, Madonna and more!
All proceeds from ticket sales, audience voting, raffles and contestants' fundraising efforts will go to Woodlands Hospice Charitable Trust to continue providing specialist palliative care for people with cancer and other life limiting illnesses, plus a wide range of support treatments and services for patients and their families.