Woodlands Hospice's latest challenge saw teams put their entrepreneurial skills to the test to come up with a fun and novel way to raise cash – with a prize being awarded to the team who raised the most money.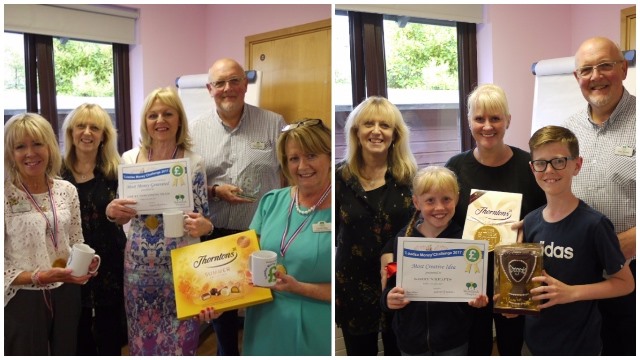 Award presentations with our Judges - Our Fundraising Team (Left) and Kerry's Krafts and family (Right)
The aptly named, 'Loadsa Money' Challenge, saw seven teams made up of Woodlands staff and volunteers each receive £50 and compete to turn this into a lot more cash! The £50 'start up' money was kindly donated by our challenge's sponsors, Harvey Howell Solicitors, who donated a total of £3000 towards the challenge. Our teams worked from 1st April to develop a creative and unique business idea, all the while trying to generate the most profit.
We hosted an awards lunch at the Hospice on Friday 21st July, to honour each of the teams' hard work and award prizes for the most money generated, along with awards for the most unique, most fun and most creative ideas.

A selection of prizes awarded during the lunch
Individual Giving Manager, Carole Riley, organised the lunch and thanked each of the teams for their efforts. Carole announced, before handing over to our Judges, that overall the challenge had generated a terrific income of £1,943.
Our judges, Hospice Trustees Dr Cathy Hubbert and Barry Bartlett, each generously donated £100 between them towards the prizes for the winning teams. The prize for the most money generated was awarded to the Fundraising Team who raised a magnificent £570 with the launch of their '50 Words for Woodlands' fundraising cards, which saw 50 words printed onto a card with a 'chosen word' hidden beneath a fold. People donated £2 per word and a prize of £30 was given to each card winner who chose the correct word which was hidden until all words had been sold!
The Most Unique idea was awarded to our Wellbeing & Support Centre Team for their idea to hold a photoshoot in the Hospice gardens and sell the photos with the judges commenting, "Making the most out of what we have at Woodlands is very much the Woodlands way!"
The Most Fun idea was awarded to the Eggcellent Team for their novelty Knitted Chick egg cosies which really made people smile when they saw them. Finally, the Most Creative award was given to Kerry's Krafts for their sweet cones, framed poems and hamper raffle.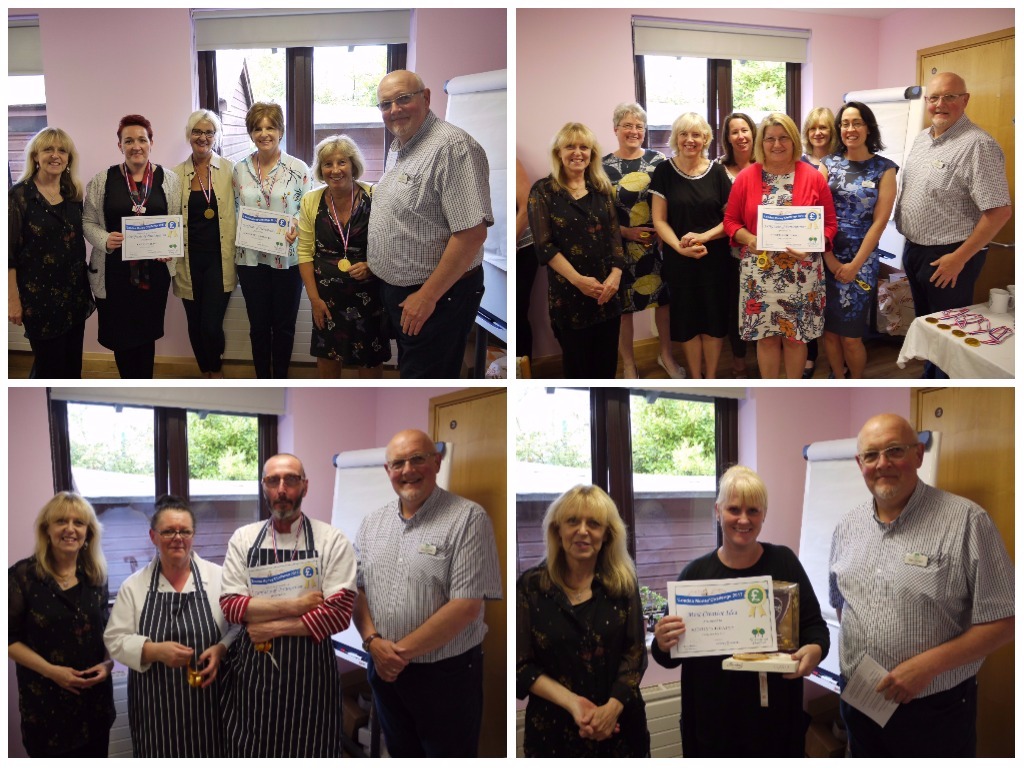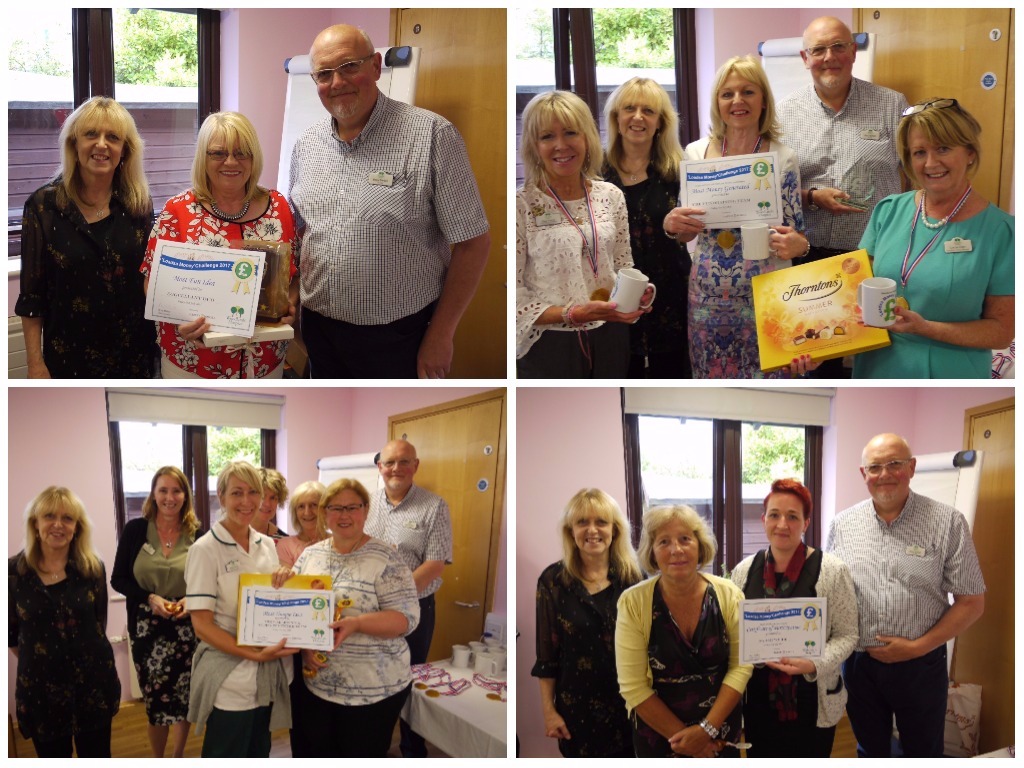 All our award winners
Each team member received a certificate and a bag of chocolate coins for taking part, with various extra awards and prizes, including an engraved trophy, branded mugs and various, novelty chocolate items awarded to the overall winners. Following the awards presentation, everyone involved enjoyed a lovely lunch from our catering team.
Carole Riley, commented on how much everyone enjoyed the afternoon,
"The Awards Lunch was a wonderful way to thank everyone for their involvement in our 'Loadsa Money' Challenge. The Judges and I were really impressed with the efforts everyone went to and overall each team has managed to raise a wonderful amount towards the Hospice's services."