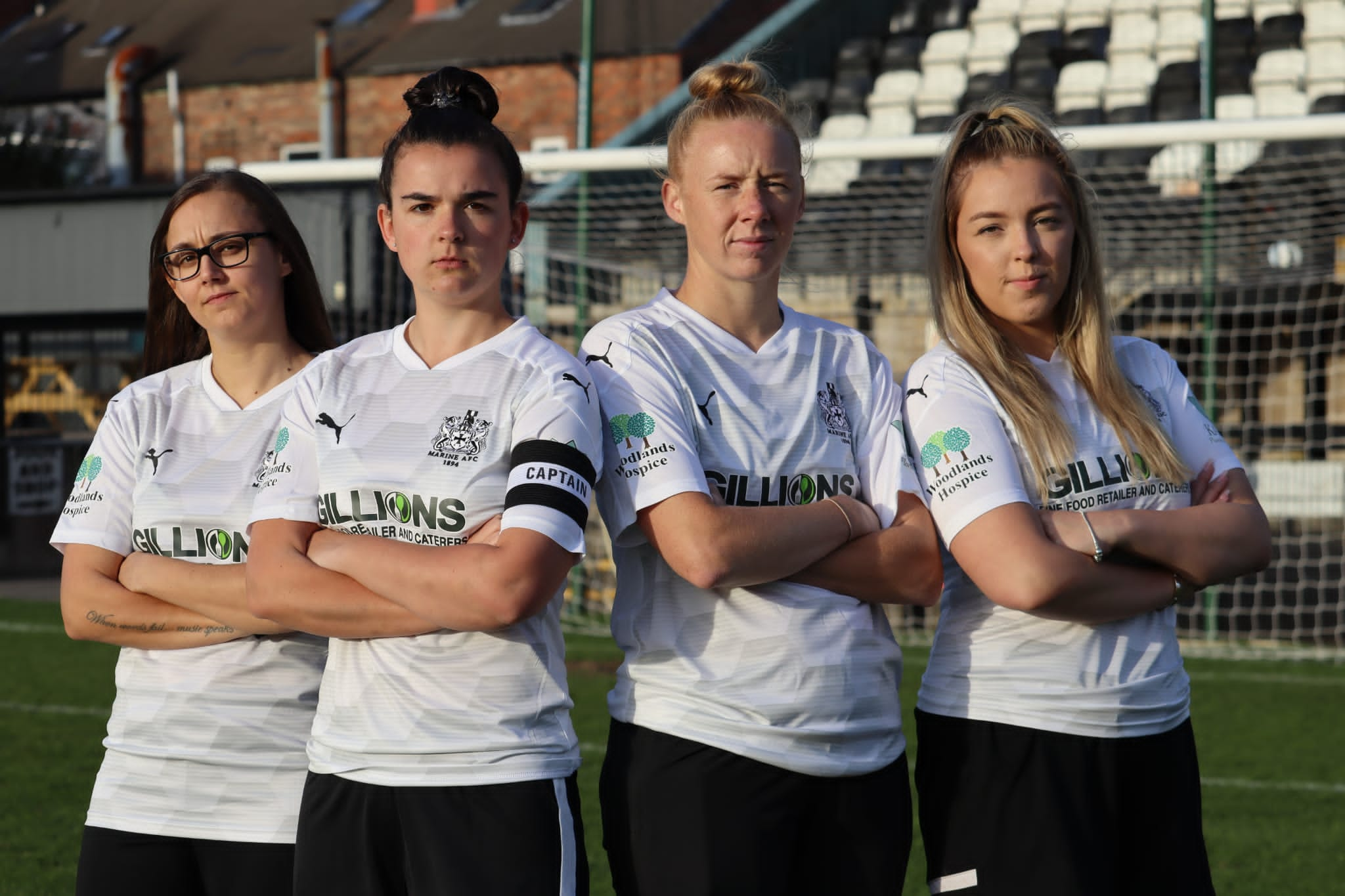 Woodlands Hospice are delighted to be receiving the support from local football club Marine Women's FC.
The women's team, who are working hard to bring female-led sport into the limelight, have chosen to support the hospice charity for the 2021/22 season. They have already provided the club facilities to the hospice charity to allow them to host their first post-pandemic bingo event which helped to raise a total of £2,450.00. The ladies are also planning to do volunteering days at the hospice as well as regularly showing their support on match days, wearing the hospice logo on their kit and displaying banners in the grounds.
Woodlands Hospice, based in the grounds of Aintree University Hospital, is a purpose built facility where people with life limiting illnesses receive specialist palliative care as well as support for themselves and their loved ones. They currently need to raise £4000 every day to continue opening their doors to the communities of North Liverpool, South Sefton and Kirkby.
Head of Income Generation at Woodlands Hospice, Jonathan Burgess, said, "It was wonderful to hear we'd receive the support of Marine Women's Team again this season. They are an amazing, supportive team and it's great to have a group championing the work of the hospice regularly in our community. We'd like to thank them for all they've done for us so far."
Jonathan added, "It's also been really exciting to see the Women's team progress. We were cheering the ladies on recently at their first FA Cup game against Sir Tom Finney FC Ladies, which we know was an historic moment for the club. We're looking forward to building our relationship with them as they go from strength to strength."
Iain Scott, Manager of the Marine FC women's team said, "We are extremely proud to be supporting Woodlands Hospice and the fantastic work the men and women do daily. The charity was selected by the players and it gives us pride to wear the logo on our sleeve!"
"Going forward the relationship between the club and the charity will grow and we are super excited."