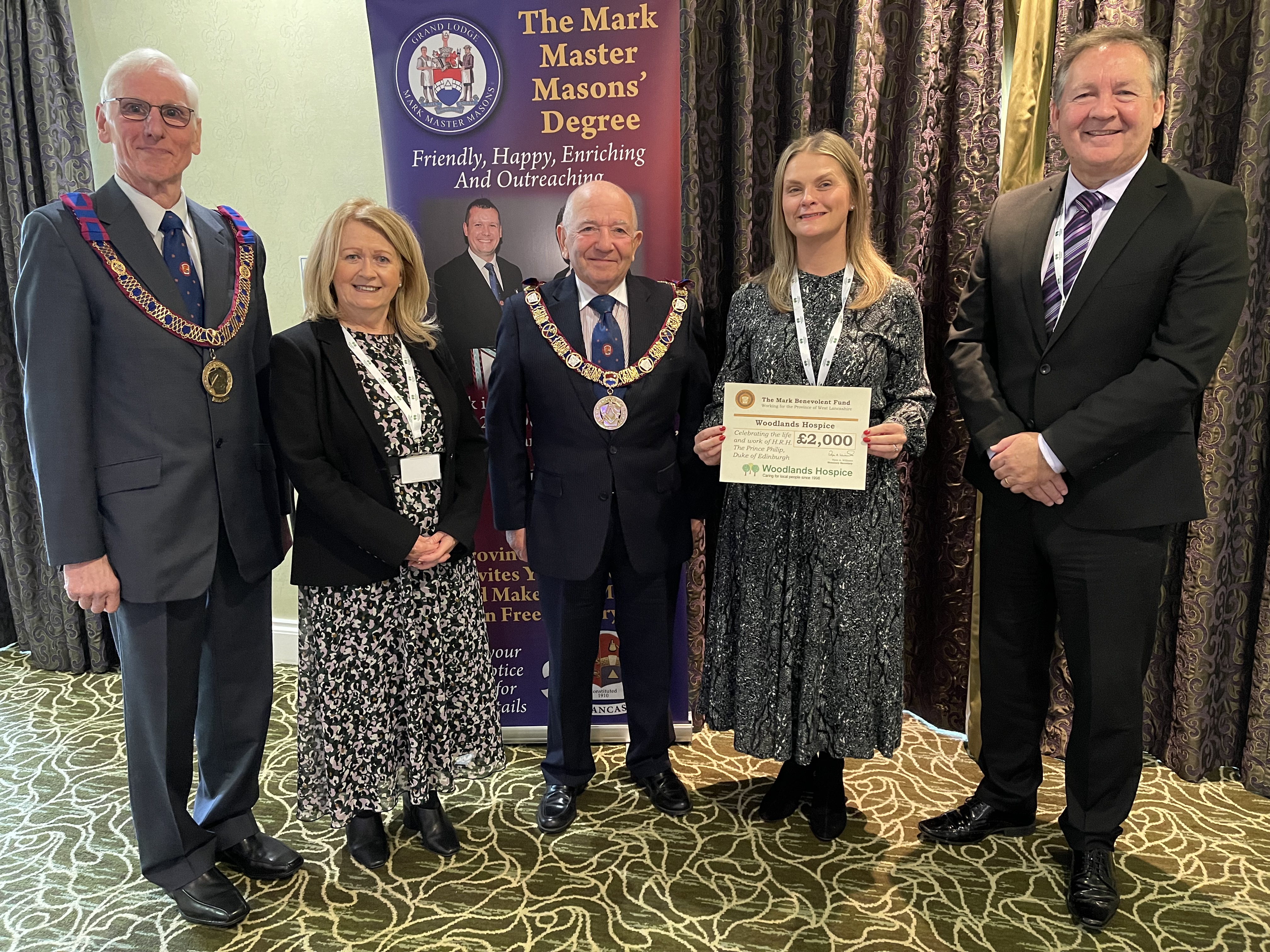 Staff and volunteers at Woodlands Hospice are celebrating receipt of a grant from the Mark Master Masons of The Province of West Lancashire wholly funded by its charity, the Mark Benevolent Fund.
The donation, which is part of a Major Capital Grant of £1.3m to over 250 hospices in England, Wales, Channel Islands and Isle of Man, recognises the contribution made by HRH The Prince Philip, Duke of Edinburgh to the service of the Crown and the life of the nation.
Mr. Keith Beardmore, the Provincial Grand Master for The Mark Province of West Lancashire said, 'We are absolutely delighted that the members of the Province have chosen to support Woodlands Hospice. We are all aware of the toll that the pandemic has taken on charities across the country and hope that this donation will go some way to help enhance patient care and provide improved facilities for those in need and their families."
Chief Executive, Robert Johnston of Woodlands Hospice welcomed the donation, saying, "We're extremely grateful to have been chosen by the members of the Mark Master Masons of the Province of West Lancashire. It is wonderful to be acknowledged for the work we do for our patients within the community of North Liverpool, South Sefton and Kirkby. Their generous donation will help us to continue to provide support for our patients who require specialist palliative care and their loved ones."