Molly's Story
Molly used her creativity and initiative by making personalised diaries and selling them to friends and family in memory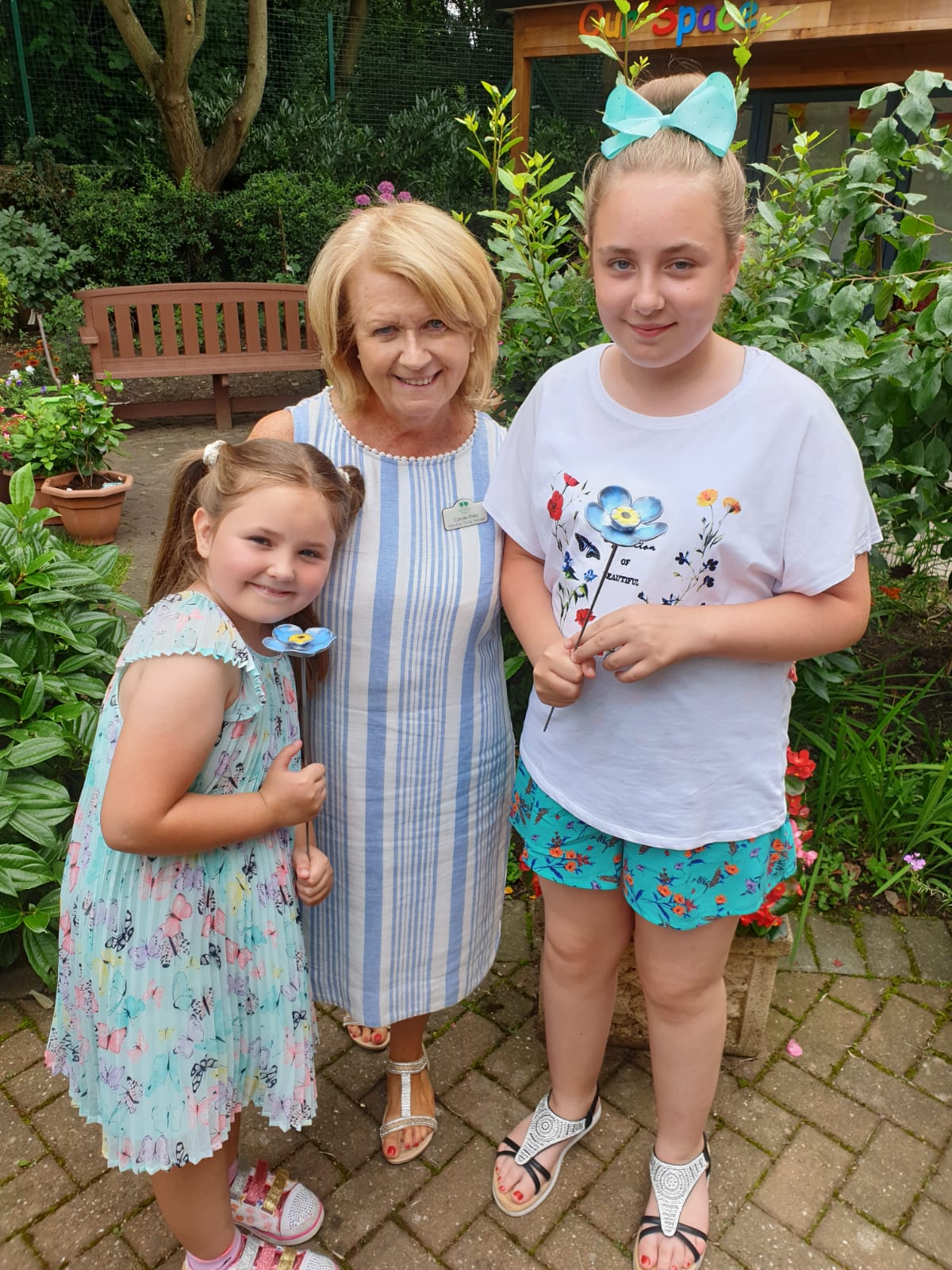 of her grandad William Arnold. She came to visit us along with her sister, Rose, to hand over a cheque for £100 to our Individual Giving Manager, Carole Riley.
Carole said: "Molly should be rightly proud of her efforts and for one so young is truly an inspiration to others so we want to say a HUGE THANK YOU to Molly for her efforts along with those who supported her."
Molly and her family have supported us for several years through our Forget Me Not campaign, where they have purchased flowers along with their grandmother, Linda, in memory of William.
With national Forget Me Not Day coming up on 10th November, if you would like to dedicate one of these beautiful flowers to a loved one, please contact Carole Riley on 0151 529 4143 or email carole.riley@aintree.nhs.uk
(Molly, pictured right with younger sister Rose, and Individual Giving Manager Carole Riley)