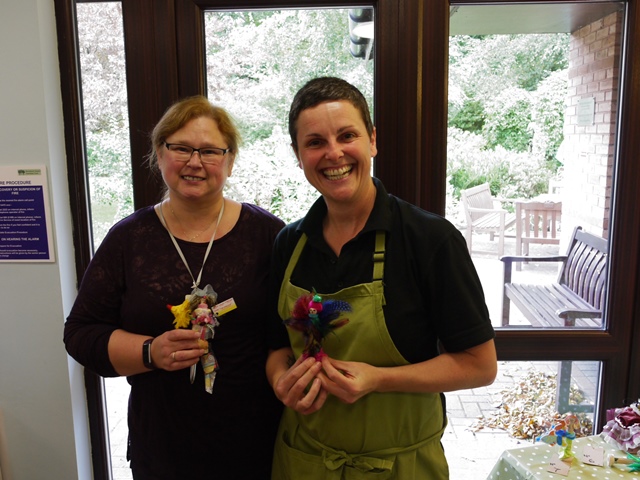 Winners, Carolyn and Shelley with their Pegs
Have you ever seen a peg look so fancy!
Staff Nurse, Louise Cook, organised a 'Dress-the-Peg' competition for our Well-Being & Support Team as part of a fun Team Building exercise! The team took the competition very seriously and produced some fabulous and creative 'costumes' for their pegs!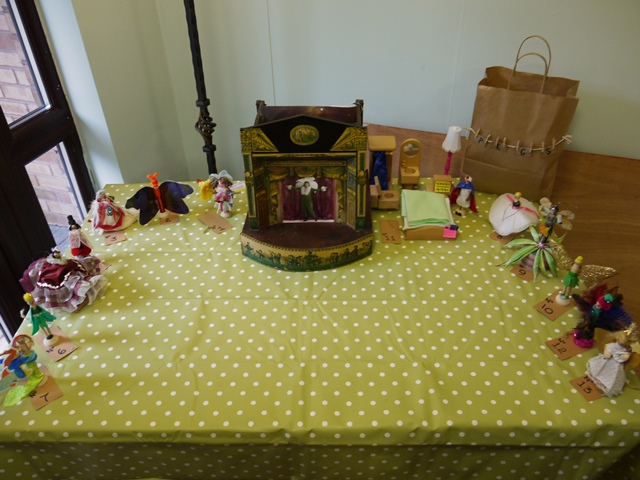 All pegs
All the pegs were exhibited on 4th October in the Well-Being & Support Centre and our three judges, Dr Clare Forshaw, Carole Slocombe and Dawn Porter chose the 'Best-Dressed' Peg and a runner up. It was a close competition with so many fabulous designs to choose from – however, first prize went to Carolyn with her peg 'Dawn at the Races' for her detailed work! The runner up prize went to our catering team's Shelley who won with her very colourful and feathery peg costume!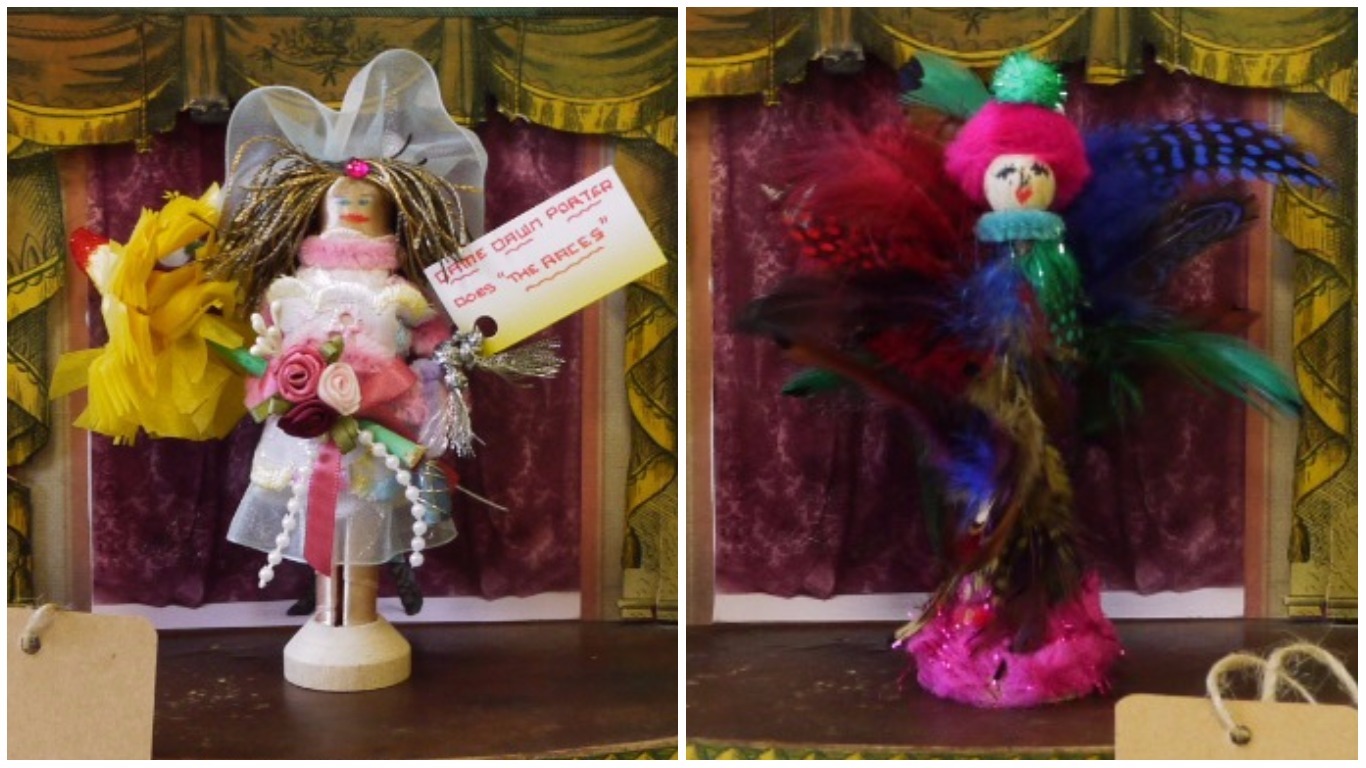 Winning Peg Designs
Louise was delighted with the team's efforts and commented on how it showed off the team's creative talents and diversity! Each team member donated a pound per-peg which contributed towards a prize for the winner and runner-up as well as a gift of craft materials for the Family Support Team to use in their children's support groups.
A fun, worthwhile activity which helped bring a smile to everyone's face!