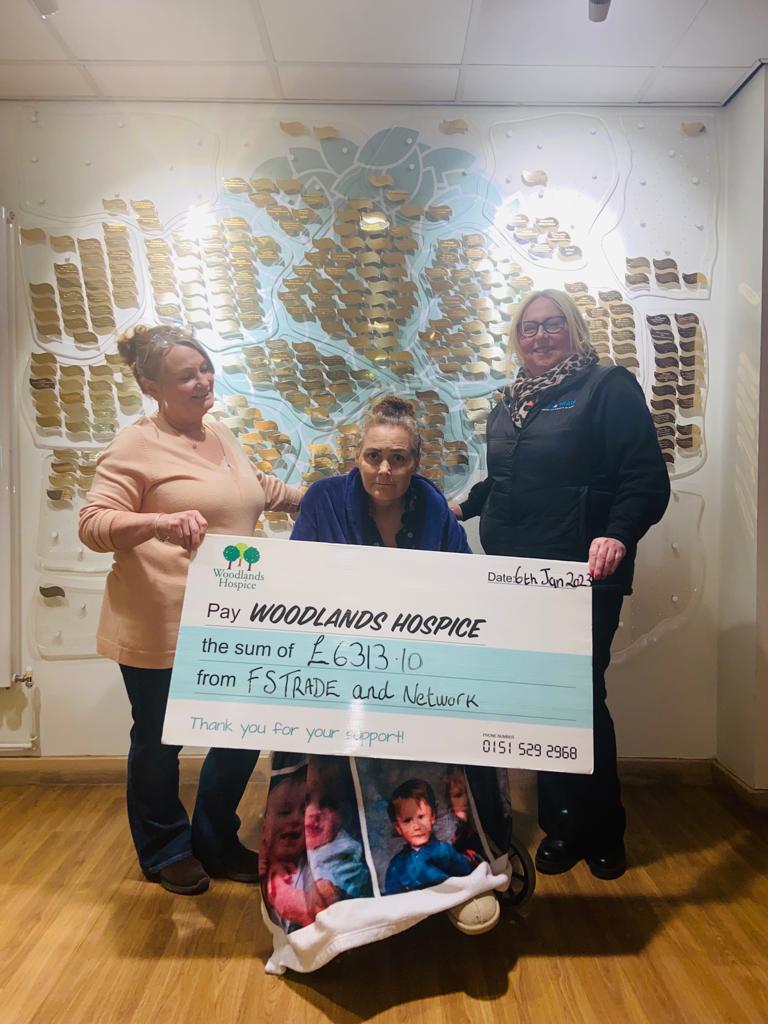 Following Joanne and friends raising £6000.00 for Woodlands it was an absolute honour and privilege for our Community Fundraising Manager Paula Parle, to meet with Joanne Doyle recently to celebrate the fundraising efforts in recognition of the care Joanne is receiving.
Joanne's best friend Carol Hampson contacted us in October when Joanne came to the hospice for her first stay. Carol was so overwhelmed by the care and support Joanne was receiving that she pledged to raise as much money as possible in the month of November. Carol did this with the support of her workplace F S Trade, Chapel Brook Trade Park, Huyton. The team organised raffles and bake sales and reached out directly to customers and suppliers who responded swiftly with extremely kind and generous donations.
Maureen Gibson, Joanne's Sister also rallied the troops at The Liverpool University Cleaning team who contributed with a fantastic bake sale. The team tipped the £6000.00 mark in just a few short weeks finishing the month on a final amount of £6,313.10. Joanne was delighted with the team efforts when we met during her second stay at the Hospice. She was proud and determined to ensure she was involved in the Big Cheque presentation alongside her loving Sister Maureen and lifelong Best Friend Carol.
Without the support of Joanne, Carol and Maureen, along with our wider community we simply cannot meet the £4,000.00 a day we need.
We are so proud of you all, you are such an inspiration and thank you for sharing this special occasion with us and raising such a phenomenal amount towards Hospice Care.
(Picture: Left to right: Maureen, Joanne, Carol)