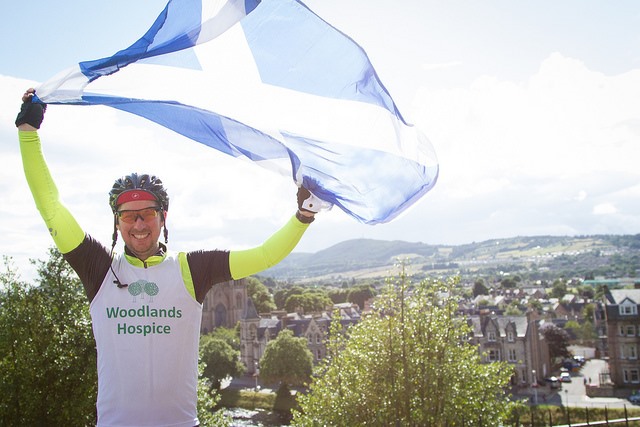 Cyclist, Allen Boardman, in the Scottish highlands
Woodlands Hospice has an amazing network of supporters who are keen to take on inspirational challenges in an effort to raise money for our services.
The latest person to take on such a challenge is supporter, Allen Boardman, who recently completed an amazing long distance cycle challenge which saw him raise a total of £2,265.26 – smashing his original £500 target!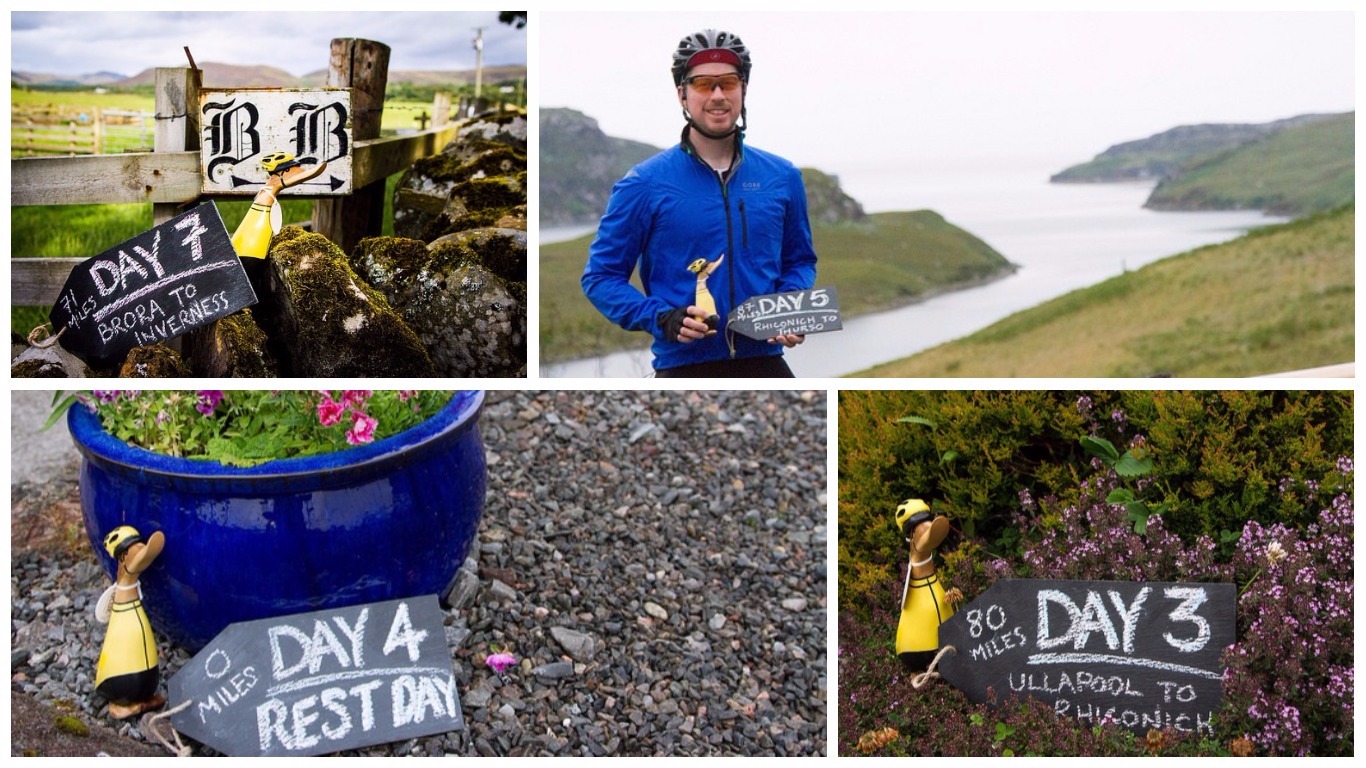 Allen on his 7-day journey
Allen's cycle challenge took place in the Scottish Highlands over 7 days and saw him ride an incredible 540 miles and climb a vertical height gain close to 34,000 ft in total, higher than Everest!! The ride took place from 21st – 27th July and began at Inverness Castle and saw Allen travel through Shieldaig, Ullapool, Rhiconich, Thurso and Golspie before finishing back where he began in Inverness.
Allen was inspired to take on the challenge after seeing a feature on the famous long-distance cyclist, Mark Beaumont, who had recently completed the same route and his love of Scotland. Allen said,
"I had to train up to 5-6 times a week to build up the stamina to be able to cover the distance. I did a mixture of endurance training and High Intensity Training, such as taking spin classes 3-4 times a week to help prepare for it. It wasn't easy to get to that point but my family and friends all knew I'd do it – I'm not sure if it's determination or just stubbornness but when I set my mind to something there's no messing about!"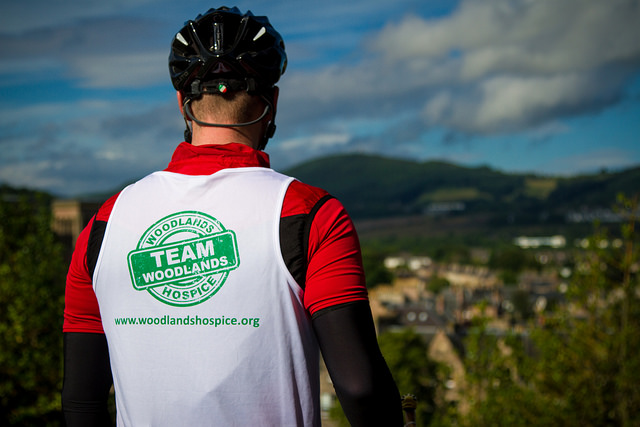 Admiring the views - Allen took time to appreciate the scenery during his challenge
The super cyclist completed the challenge in a total moving time of 40 hours and commented how he enjoyed the challenge so much, he actually wanted to turn round and start all over again! He added,
"I was a bit sad when it was all over – it was amazing, I really enjoyed it! The official route was 518 miles but I ended up doing a bit of sightseeing along the way so cycled a total of 540 miles."
On choosing to support Woodlands Hospice as his charity, Allen commented on how it is close to his heart and said, "I've decided to fundraise for Woodlands Hospice Charitable Trust because they are an independent charity that provides Specialist Palliative Care for people with cancer and other life-limiting illnesses. They always need support in any way, shape, or form - and this is my way of helping them."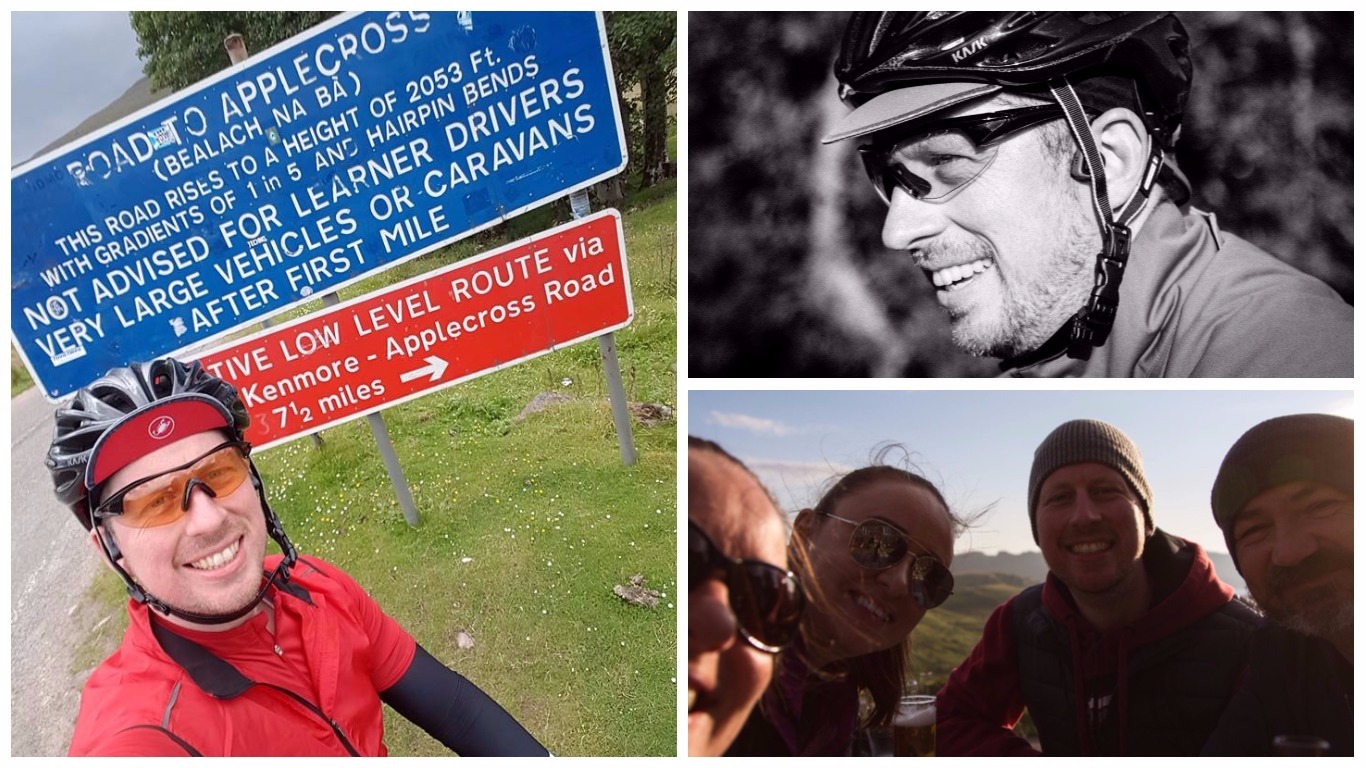 Allen at various points along the way!
The keen cyclist is now contemplating taking on his next challenge and is considering cycling a 200 mile route in a day in Majorca – after a well-deserved rest of course!
If you would still like to donate to Allen's latest challenge, you can visit his Just Giving page

here
.