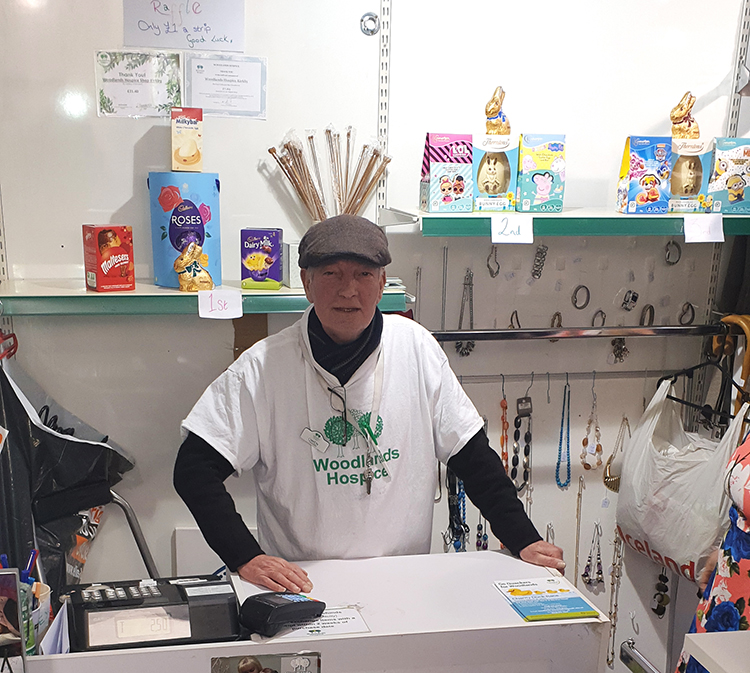 Woodlands Hospice is keen to hear from people interested in spending a few hours week helping out in its charity shops located in Old Swan, Maghull, Norris Green, Kirkby and Orrell Park.
Whether studying, between jobs or working full time and keen to make a difference on evenings or weekends, there are flexible opportunities to join the hospice's much-valued volunteer team.
Volunteer Coordinator David Bannister said: "Many of our volunteers thoroughly enjoy the sense of purpose that comes from shop volunteering and often say that it gets them out of the house and doing something worthwhile."
Owen Hughes, has volunteered at the charity's Kirkby store for the past four months. "A retired mental health worker following an earlier career selling rugs and carpets, Owen was keen to give back after his wife Sue was cared for by the hospice.
"Not just me but everyone I meet has such high praise for Woodlands Hospice," he said. "And where I couldn't save my wife Sue from her illness, I thought maybe I could help ease the passing for someone else, by raising funds.
"But also, you get to interact with people – both the public and other shop volunteers. You have a chance to make a difference and learn that you have skills you didn't know you had. Depending on what you want, there's a social life too. Then there's the infectious enthusiasm of wanting the shop to do well."
Woodlands Hospice looks for a minimum commitment of three to four hours a week and welcomes volunteers from all backgrounds with a range of knowledge, skills and experience, reflecting the diversity of its communities.
To apply or find out more, call David Bannister on 0151 529 6575 or email woodlands.volunteering@aintree.nhs.uk.