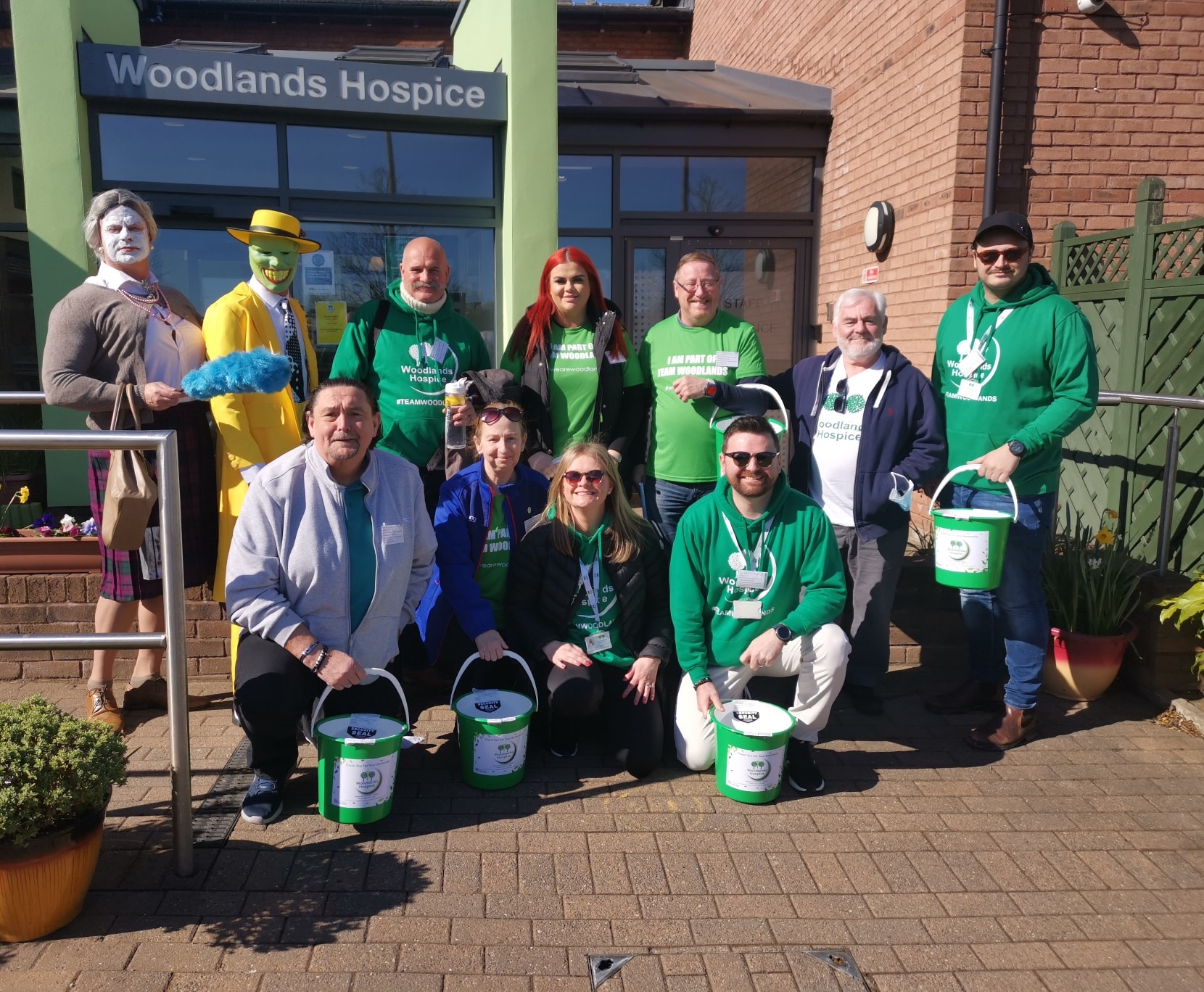 Woodlands Hospice staff and volunteers were delighted to be asked back to Aintree Races this year to host a bucket collection as one of 2 official charities to receive a permit from Liverpool City Council and the only charity to receive a permit from Sefton Council for the area surrounding the racecourse.
We came back with a bang with our most successful bucket collection to date and we can't thank everyone who got involved enough!
We were thrilled to be invited to host our collection at Aintree Station by the wonderful team at Mersey Rail on Ladies Day and had a brilliant time greeting racegoers coming through the station and helping Mersey rail staff hand out their free flip flops to grateful commuters coming back.
We were also joined by the fabulous guys from Imperial Order 66 UK who supported us across the 3 race days by providing a comedy theme cosplay and entertaining racegoers with their Star Wars theme presence for the Grand National event itself, all supported by Mandy and the Aintree Carvery Team who lent a hand in making this happen!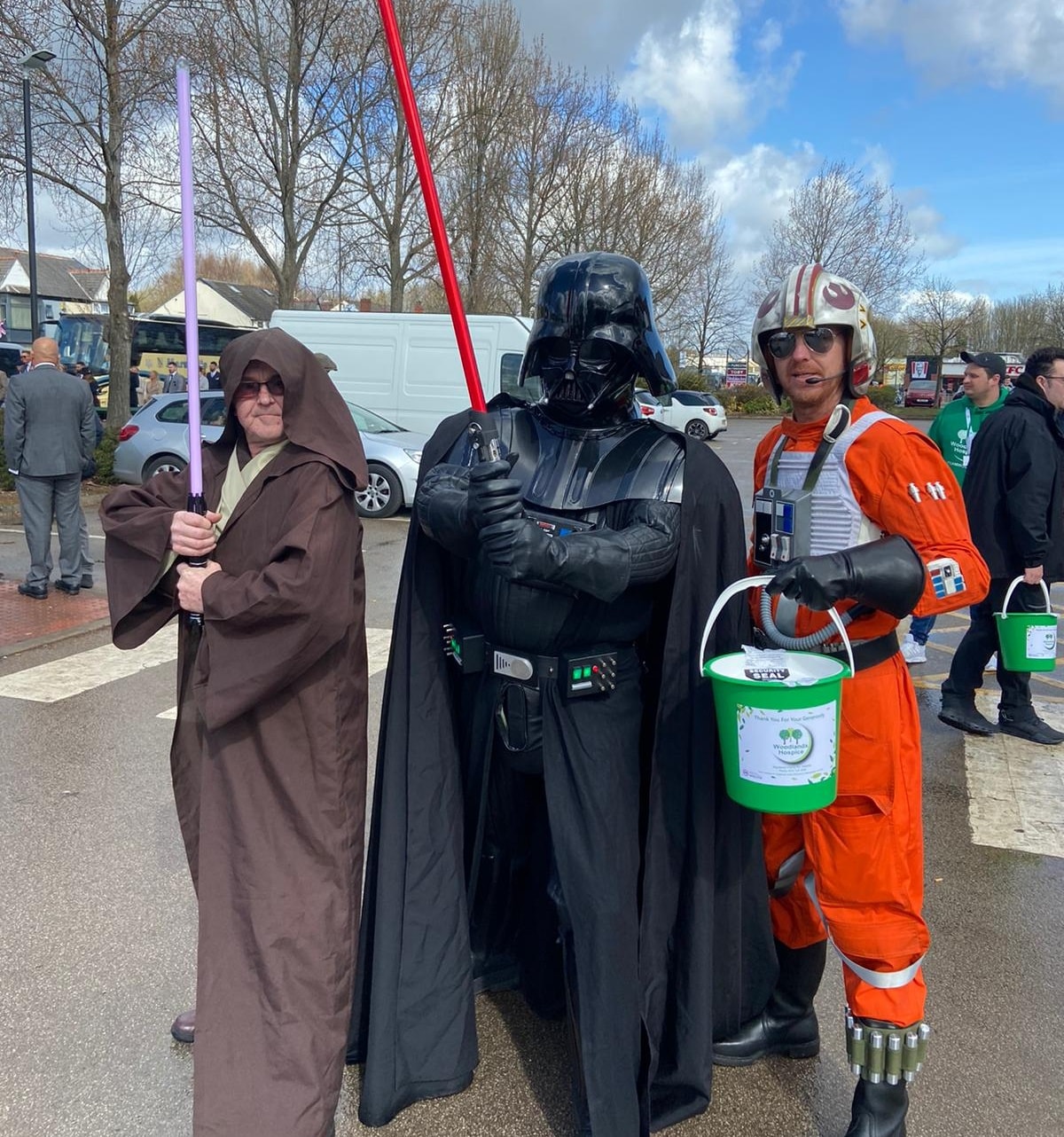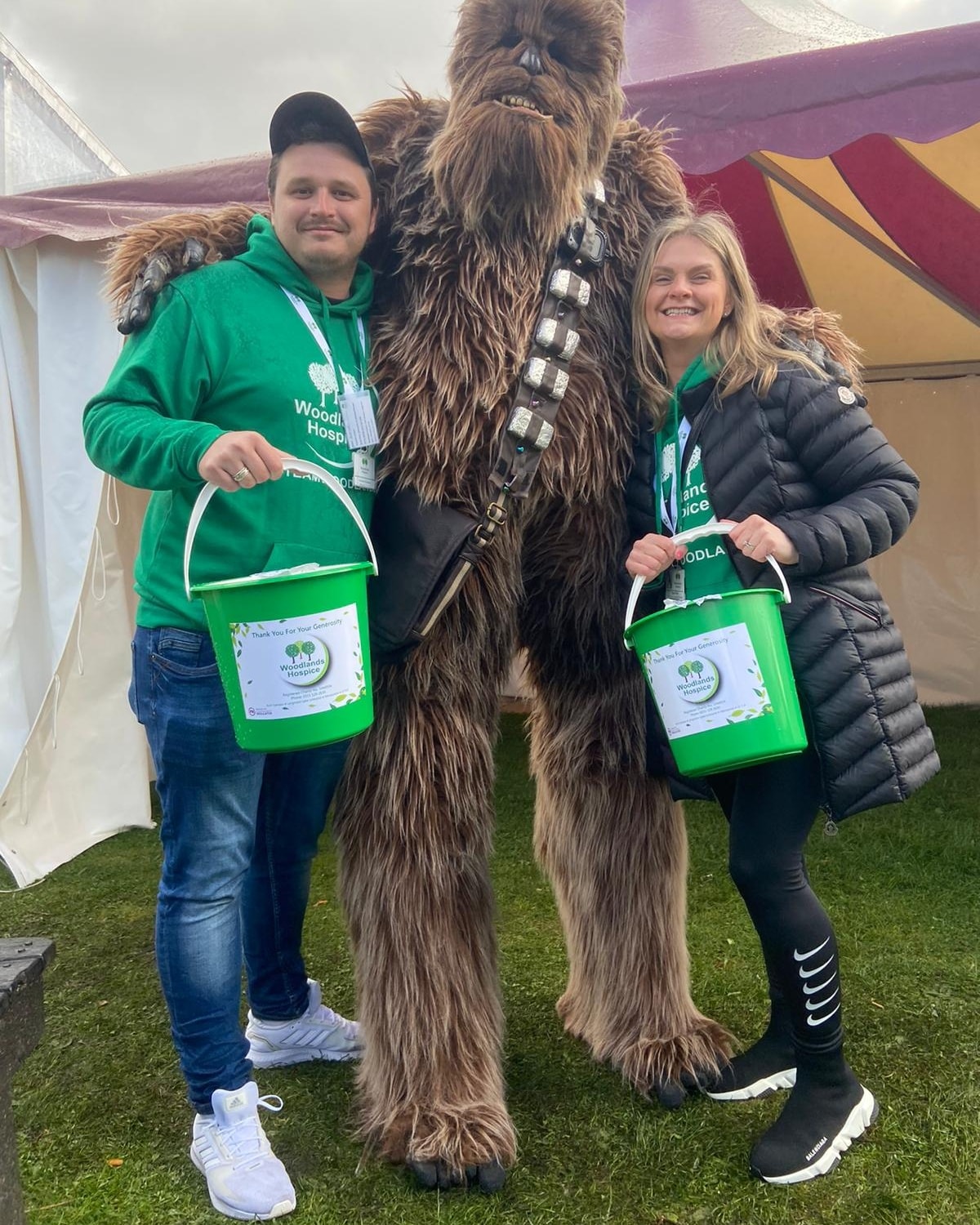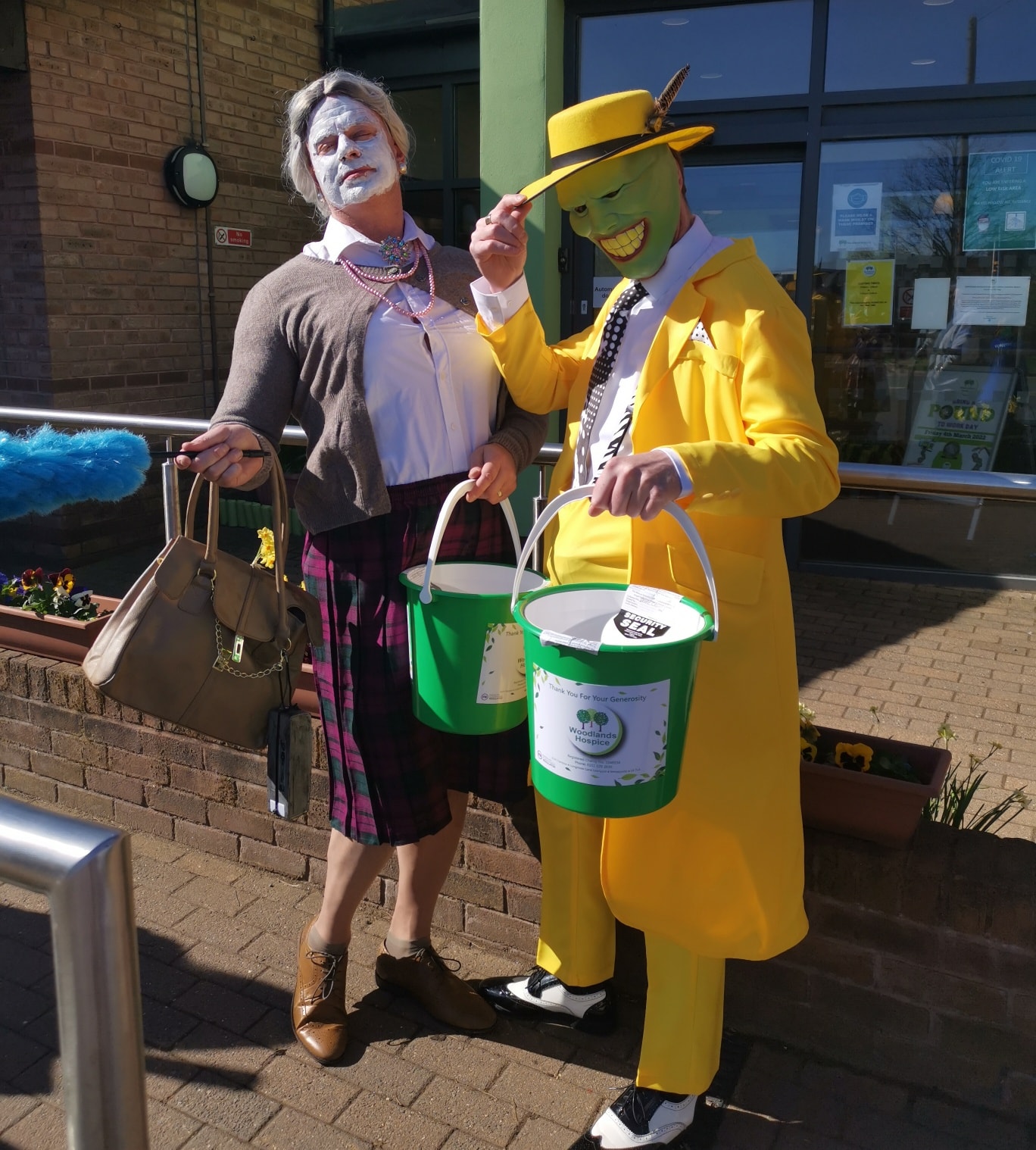 We also have to thank all of our wonderful volunteers, including the Tesco community teams, who all took the time to grab a bucket and greet our community to help us raise thousands of pounds to help our patients and their families.
Paula Parle, Community Fundraising Manager at Woodlands Hospice, organised the bucket collection and said, "We were blown away by the support we received from everyone across the 3 days. It was so lovely to be back out there, chatting to people and seeing everyone glammed up and having a good time. It was such an amazing atmosphere and we really couldn't have done it without the help and support of everyone involved and to all the generous people who took the time to stop and pop a pound or two in our buckets. We're just so thankful!"