Woodlands Hospice cares for some amazing people with amazing backgrounds and stories to share. Paul Doran shared his story with us before sadly losing his battle to Cancer…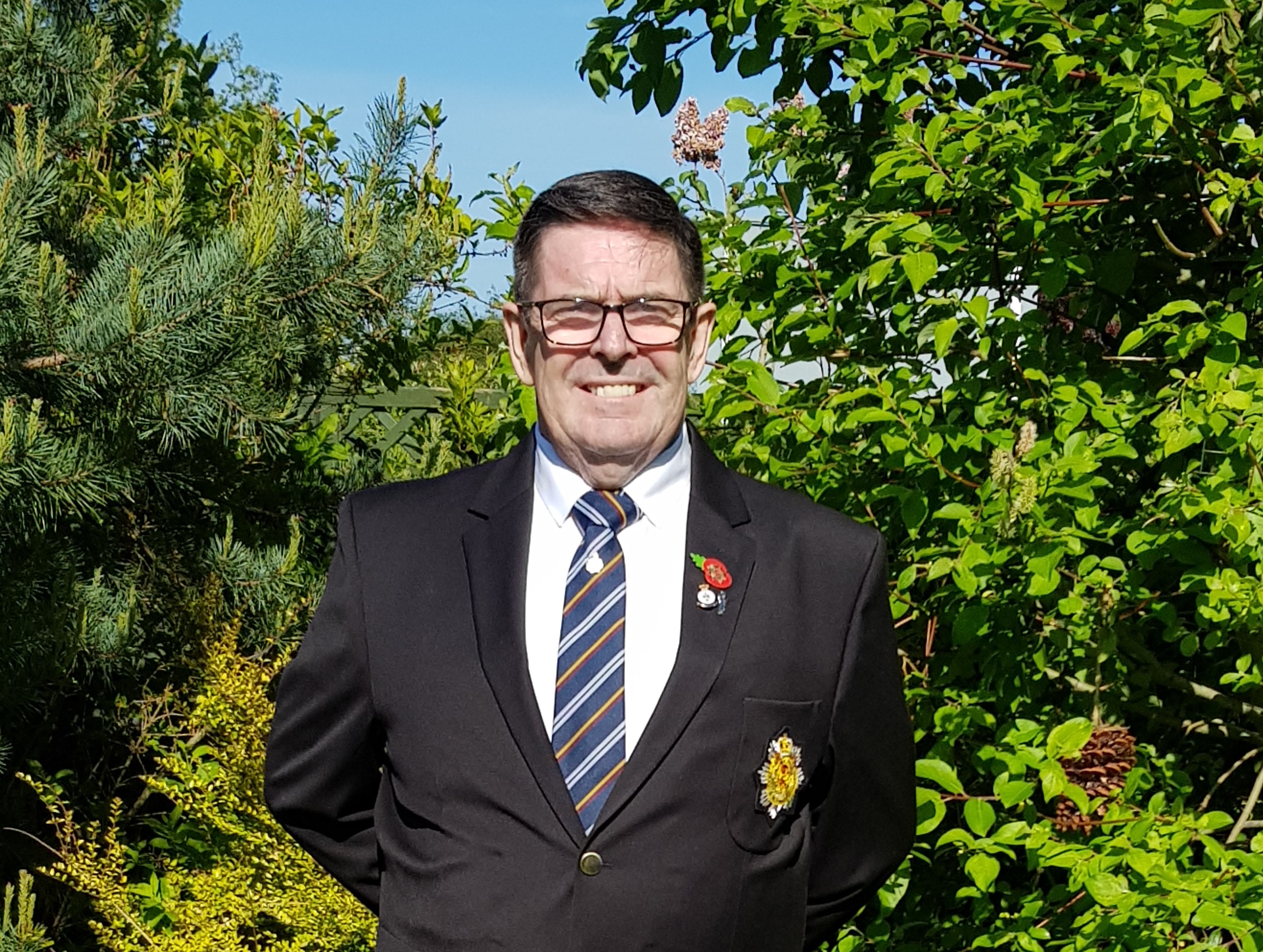 Martin Doran, known affectionately as 'Paul' by those closest to him, spent his final days at Woodlands Hospice before sadly losing his fight to Cancer in June 2019. Paul was a popular man – a loving Husband, Father, Grandad and friend - and had led a fantastic, interesting life.
Paul was extremely proud of his membership in the Territorial Army (TA), belonging to the 156 Regiment, 238 Squadron in Bootle, Liverpool. Paul joined in 1979 until 1987 but kept a close relationship with those he encountered during his time in the TA. Paul's role was in the Royal Core of Transport, specifically, manoeuvres – basically if anything needed moving, Paul, was the man to do it! During his stay at Woodlands Hospice, Paul was delighted to show off his old Army uniform, brought in by one of his close friends to cheer him up. Paul dressed in his Army attire and impressed all the staff, volunteers and his friends and family with how well he looked, despite dealing with his illness at the time.
As well as his time in the TA, Paul travelled all over Europe as part of a European Removals Company, visiting locations such as France, Belgium, Sweden and Norway.
Whilst working for this company, Paul was sadly diagnosed with bladder cancer, in 2007. This diagnosis was devastating to Paul, who spent the next 12 years, fighting and beating his Cancer. Paul put this down to his sheer optimism and determination, as well as excellent medical care and support from loved ones. During this time, despite facing Cancer, Paul focussed his energy on helping to make a difference, such as being an instructor in the Cadets and The Liverpool College CCF Army Section helping with their Duke of Edinburgh Award expeditions and looking to set up a Stoma Support Group at Aintree Hospital.
Sadly, in March 2019 Paul was readmitted to hospital with stomach pains and told his Cancer had returned and had spread to his Liver, Lungs and Bowel and was unfortunately, terminal. Despite this devastating blow, Paul remained his optimistic, happy self, surprising friends, family and Woodlands Hospice staff with his strength, courage and sense of humour even at the very end.
Due to his nature, he was very popular and famed on the Hospice's In Patient Unit for having a constant stream of visitors. Paul was extremely grateful for the love he was shown during his time at Woodlands by those closest to him as he commented,
"The support from loved ones has been amazing during my stay at Woodlands. Often the case, as one visitor is leaving, another is arriving! The nurses sometimes tell me to rest a bit more but I like having people here with me as it stops me dwelling which helps me stay in a positive mind set. Woodlands has been so accommodating to everyone who's visited and the care they've given me has been fantastic."
Paul sadly passed away at Woodlands Hospice on Friday 7th June 2019, surrounded by his closest loved ones. His family and friends have all pulled together since Paul's death to fundraise in his memory, with a goal of getting a leaf on the Hospice's Tree of Life. Paul's family also provided a touching tribute to staff nurse, Lisa McVey, who they felt Paul really connected with during his stay at the Hospice, so much so they had a star named after her as a thank you. The family have also taken part in the Hospice's Forget-Me-Not in memorial campaign in memory of Paul. To date, Paul's friends and family have raised just under £2000 in his memory.