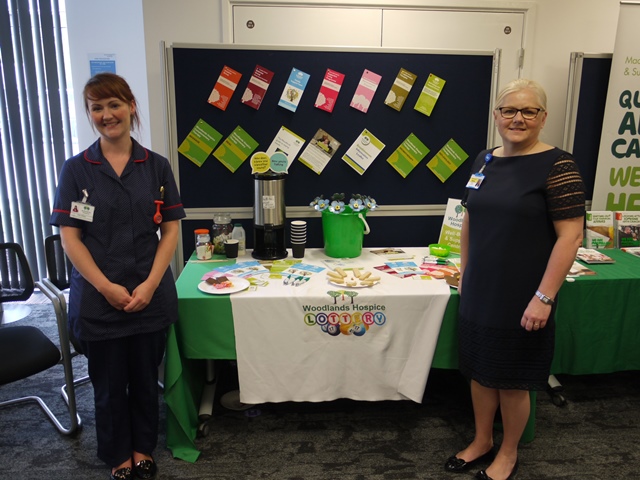 Woodlands Hospice staff were delighted to show support at Aintree University Hospital's event supporting Dying Matters Awareness Week, held in their boardroom on Thursday 16th May. The Dying Matters Initiative is a national scheme that ran from 13th May – 19th May, aiming to reduce the taboos surrounding death and bereavement and to encourage people to talk openly about these subjects and to make plans for end of life care.
There were representatives from many local end-of-life, palliative care and bereavement support services and organisations present. It was drop in event to encourage people to come and take a look at the different services available, find out what each one can offer and also to have a chat and share thoughts.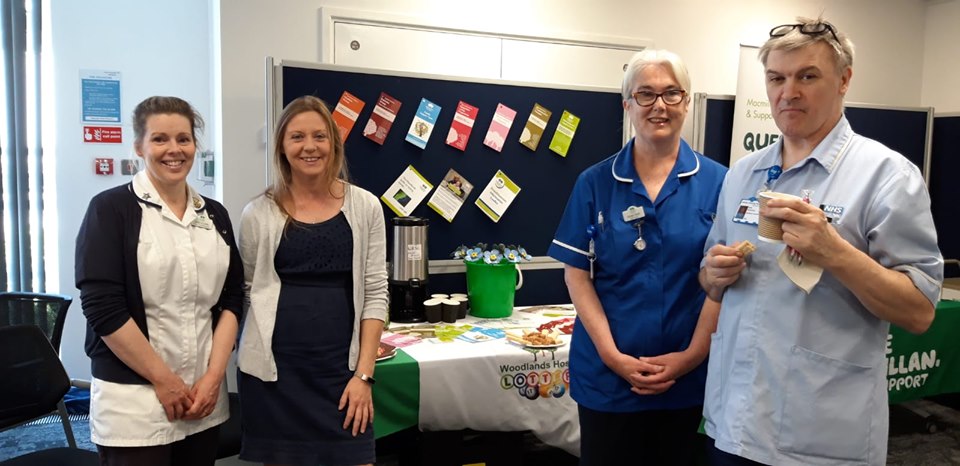 Our Well-being and Support Centre Manager, Kate Dreyer, attended the event along with doctors, nurses and therapists from our Well-being and Support Centre and In-Patient Unit to chat with attendees about the different services that Woodlands Hospice provides.
Kate said the event was extremely worthwhile, stating, "I think the Dying Matters Awareness week is a really good opportunity to focus on the different support options available for people living with a terminal or life-limiting illness. This event was a good way for us to raise awareness of the services and support we can offer from managing physical symptoms, emotional support for patients and their families, planning for the future, and Bereavement support for loved ones."
Kate also commented on how she found the event useful in raising awareness amongst the staff in the hospital,
"We spoke to a number of staff members from Aintree Hospital who were interested in finding out more about the services we offer. It was great to see this interest from the hospital's staff their awareness of the services offered by Woodlands means they will be able to refer any patients and families to us who they feel will benefit from our supportwhich we hope will have a positive impact on their lives."
If you would like to find out more about the different services Woodlands Hospice offer click here or call our Well-Being and Support Centre Team on 07816219227