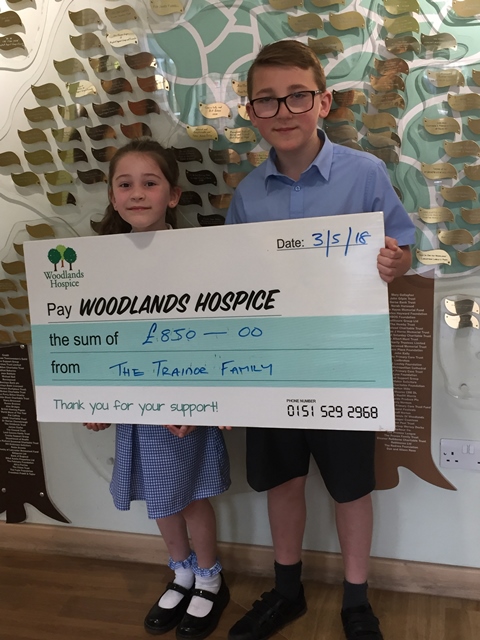 We were thrilled to meet two young fundraisers a few days ago when Harry and Poppy Trainor visited us with their Mum and Grandmother Kay Trainor to present us with a fabulous donation of £850!
This fantastic amount of money was raised recently at a charity snooker night that is held annually in memory of their Grandad Steve.
On the evening Harry aged 11 and Poppy aged 7 helped to sell raffle tickets and did lots of other little jobs to make sure the evening ran smoothly. Grandma Kay is really proud of them and we are too!
Thank you Harry and Poppy you are amazing!
If you would like to organise your own fundraisier for Woodlands, please contact Christine on 0151 529 8117 or you can send her an email.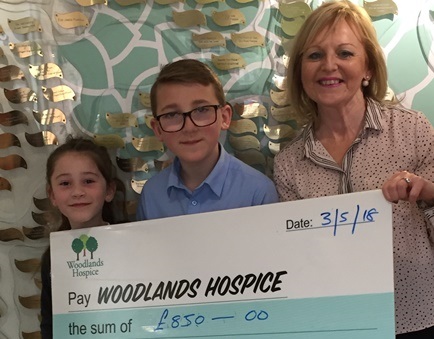 Corporate and Community Fundraising Manager, Christine Peach, welcomed Harry and Poppy to Woodlands