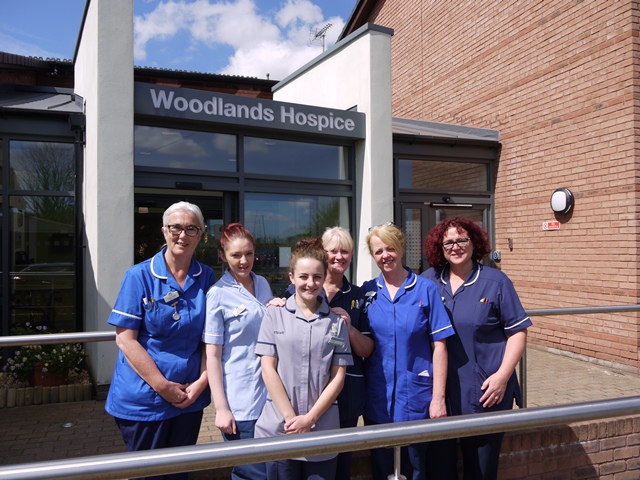 Woodlands Hospice is a registered charity and as such we rely heavily on the support of our local community to enable us to provide the care and support we give to our patients and their families.
Over £1.2 million of our funding comes from those who support us in many ways, such as donations, supporting one of our events, buying raffle tickets, hosting an event in aid of us or giving us a gift through their will. Without this support we wouldn't be able to continue to provide the excellent care that we do. We need to raise a minimum of £3000 each day to keep our services running.
As a supporter of Woodlands Hospice, you are so important to us and giving to us should be a positive, rewarding experience. You can see from some of our patient and family stories in our
news section
, the difference your support makes to them.
In order for us to continue to stay in touch, we need your help:
Forthcoming changes to Data Protection Regulations mean that we will not be able to contact you without your consent. We therefore ask that you tell us how you want us to stay in touch with you.
You can do this by:
By telephone on 0151 529 2630
Or by completing one of our 'Keep in Touch' Postcards at the Hospice or at any of our events (please ask a member of staff when visiting us for details)
We only want to contact you with information that will be of interest to you and in the ways that you specifically state you'd like to hear from us. The Hospice takes the security of your personal information very seriously. We will only share it with trusted companies that we use to process our data and we will take all necessary precautions to ensure your information is kept safe.
You can contact us at any time if you wish to change the way we contact you or the information you'd like to receive. If you would like to opt out of future communications, just let us know and we will respect that.
On behalf of our patients, their families, the staff and volunteers here at Woodlands we would like to thank you for your continued support and we very much look forward to hearing from you.