Woodlands Hospice held an official opening for their new Charity Shop in St Chad's Parade, Kirkby Town Centre on Wednesday 13th February. Eager shoppers and supporters queued outside the new shop, looking forward to browsing the many bargains on offer in the Hospice's latest store to join the Charity's trading arm.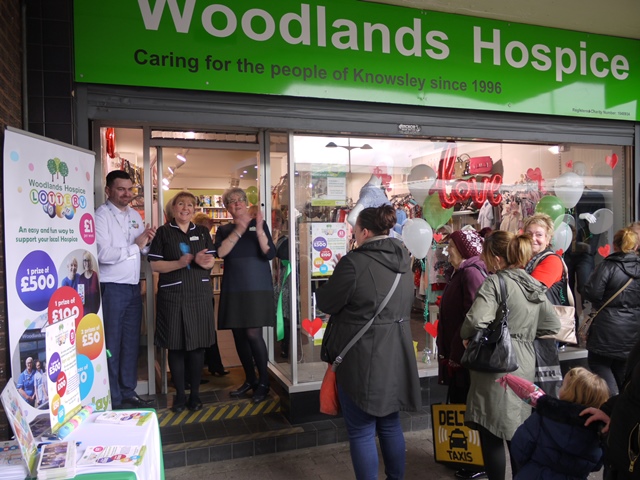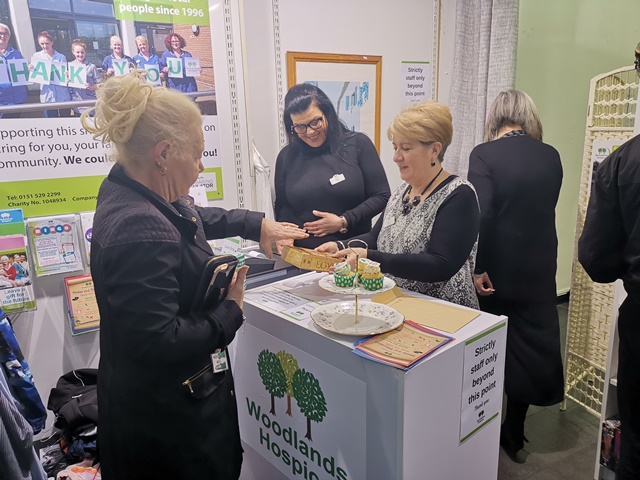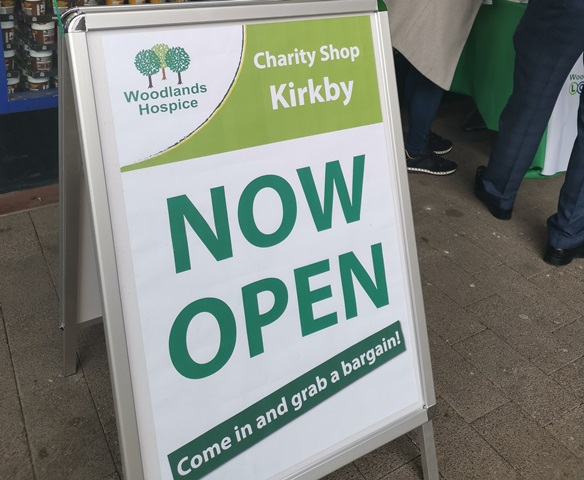 Woodlands Hospice's Chief Executive, Rose Milnes, addressed the crowd to say how Kirkby holds a special place in the heart of the charity, with many patients and their family members being from the area and how we hope their ongoing support for our newest charity shop will help Woodlands to continue providing this support and care. The ribbon was then cut by our Patient Services Manager, Carole Slocombe, before the bargain hunting commenced! Our shoppers were delighted with the wide array of clothing and goods on offer and walked away with plenty of full shopping bags and happy faces.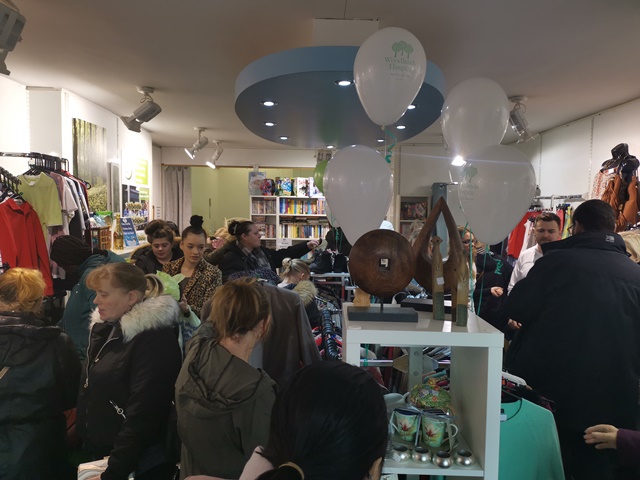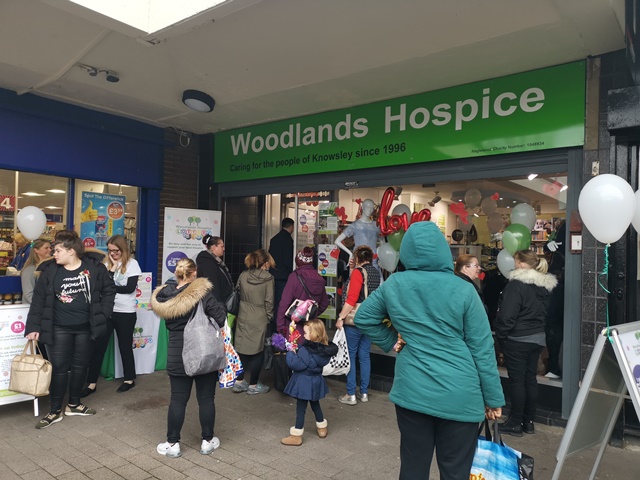 Head of Trading at Woodlands Hospice, Jonathan Burgess, was delighted with the support from the local Kirkby community, "It was an amazing turn out for our Kirkby Shop's first day of business and we hope this support from the community continues to grow and develop."
The Kirkby store is the 5th Charity Shop that Woodlands Hospice has opened, with stores already in Old Swan, Orrell Park, Maghull and a shop opened in 2018 in Broadway, Norris Green.
Jonathan added, "We are excited to be expanding our charity shops within our local catchment area as we are opening in the places our patients and families live and work. The support we receive within these communities through them donating items or shopping with us, is invaluable as all proceeds from our Charity Shops goes directly back to supporting the care and services at Woodlands. It is also a wonderful opportunity for us to raise awareness within our local communities about what Woodlands Hospice does and who we help."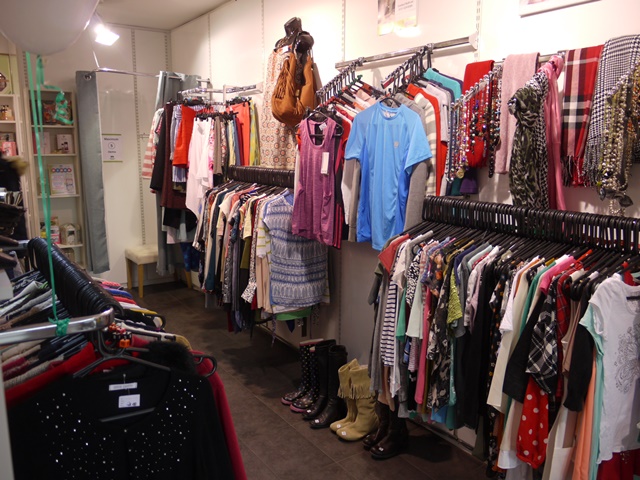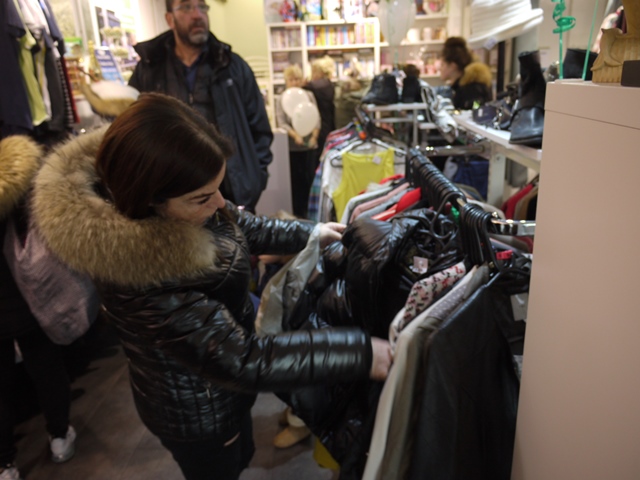 If you're interested in visiting our new Kirkby store or any of our Charity Shops, click here for full details of locations or how you can support us by donating goods or volunteering.