Joanne's mum, Marge, was care for at Woodlands earlier this year and sadly passed away at the end of March.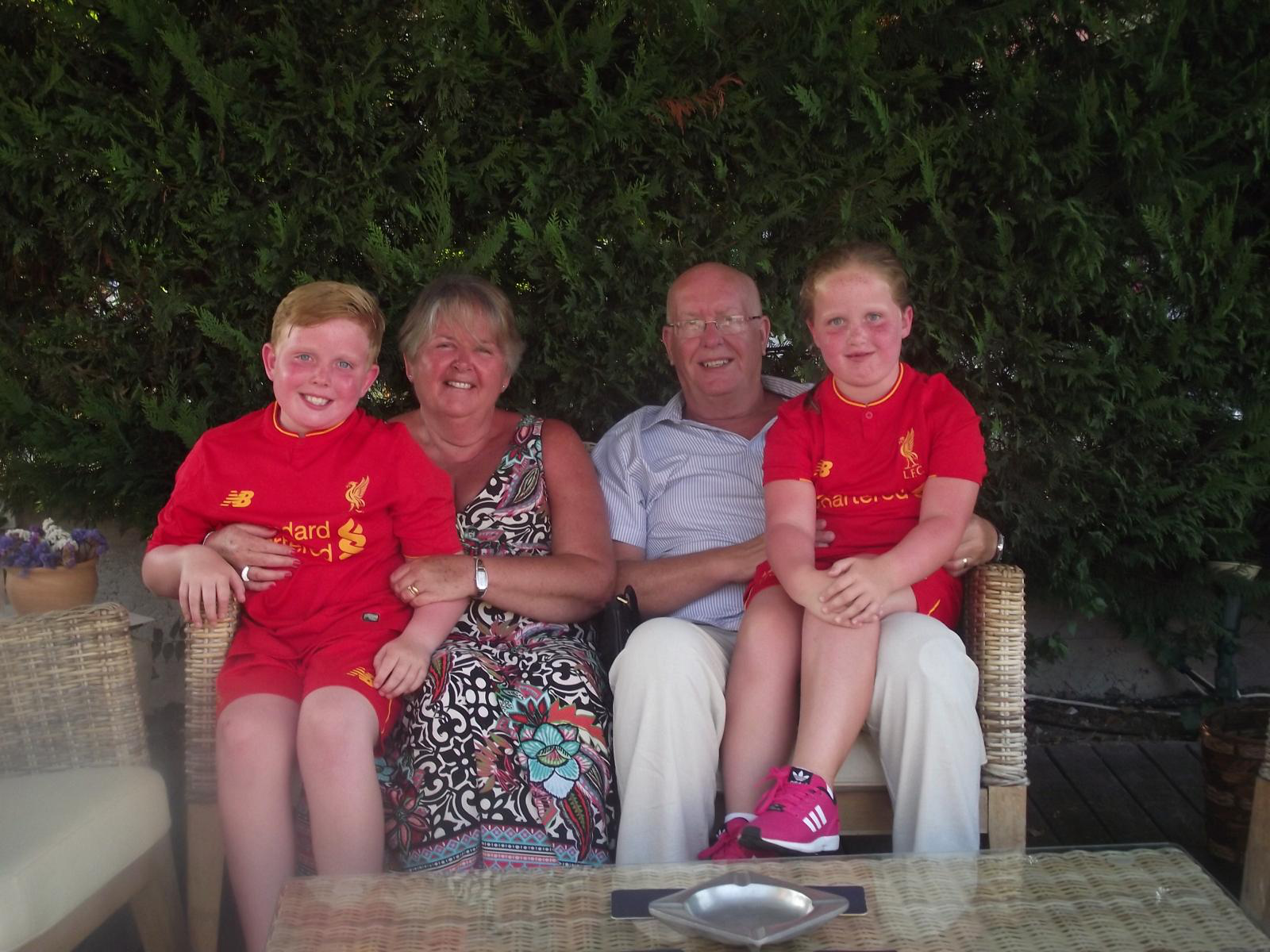 Joanne wanted to share her personal story to make sure other patients and their families are able to benefit from the same level of care and support that she received along with her dad Alan, sister Katherine, children Ellis and Lyla and husband Tony.
"From the minute we stepped through the door of Woodlands, the volunteers and staff welcomed us all and made us feel part of one big family. They cared for Mum as though she was the only patient on the ward. Nothing was ever too much trouble, they kept us informed and constantly asked us if we had any questions. Everyone was determined to make her time at the hospice as happy and comfortable as possible. We lost count of the number of people involved in Mum's care, who said what a lovely lady she was and they they had loved having her there.

Woodlands continues to be a big part of our lives; we are all supported by the Family Support Team, who listen with intent, understand and alwats seem to know what to say. The activities that Ellis and Lyla have attended mean that remembering their Nan is filled with happiness and laughter, rather than sadness and tears - just how she would have wanted.
Our family can't thank Woodlands Hospice enough for their support, kindness and thoughtfulness during what was, and continues to be, such a sad time in our lives. We now want to spread the word of the great work the Hospice does to ensure that the fundraising doesn't stop."
Joanne and her family will be switching on the Christmas lights at our Light up a Light service at St Michael's Church in Blundellsands, on Sunday 8th December.
This year we will be holding three services as part of our Light up a Light appeal, at the Hospice on Sunday 1st, St Andrew's in Maghull on Monday 2nd and St Michaels on Sunday 8th. We will also have our online virtual tree where you can add your dedication with a message and photo.
If you would like to dedicate a light to a loved one, please visit out Light up a Life pages for all the details.
Thank you for your support to our Light up a Life appeal 2019. Through this simple act of remembering a loved one, you'll be helping to support others when they are at a really difficult time in their life.