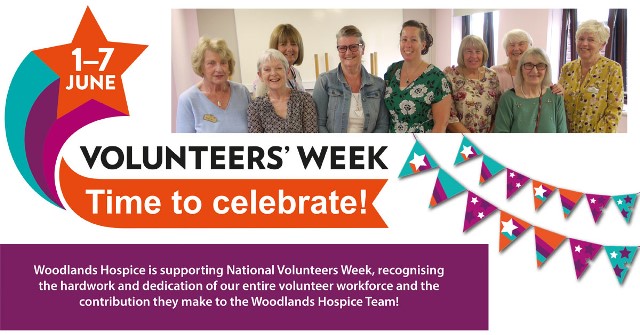 Woodlands Hospice was delighted to support National Volunteers' Week from 1st – 7th June 2019 and recognise the amazing contribution our volunteer workforce makes to our organisation on a daily basis.
We celebrated across the week by thanking our volunteers, decorating the Hospice and our Charity Shops in their honour and hosting a celebratory 3-course Summer Lunch in our Café especially for them all. The lunch included delicious food, laughter and good company along with a presentation of long-service awards for our volunteers who have been with us for 5 years, 10 years and even 15 years of service (wow!) and a raffle with some wonderful prizes.
In total we have over 200 volunteers, 8 of whom have been with us for over 20 years and a further 7 for over 15! When calculating the total number of hours our volunteers give to us, it is estimated to be approximately 24,000 hours of support, allowing our staff to focus their attention on ensuring we provide the exceptional care and services we do for our patients and their families. However, it is not just the time our volunteers contribute that we thank them for – it is the value they add to our organisation. Our volunteers span from aged 19 to 88 and come from a variety of sectors and backgrounds from the Police, the Church, Banking, Education and many more. The experiences and knowledge they bring to us is invaluable, as well as their individual personalities!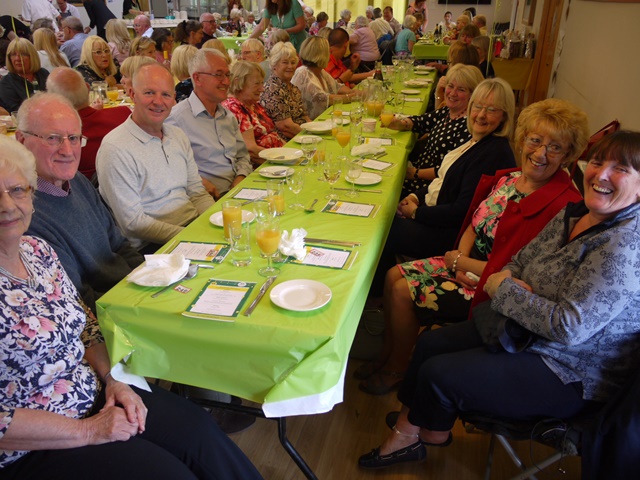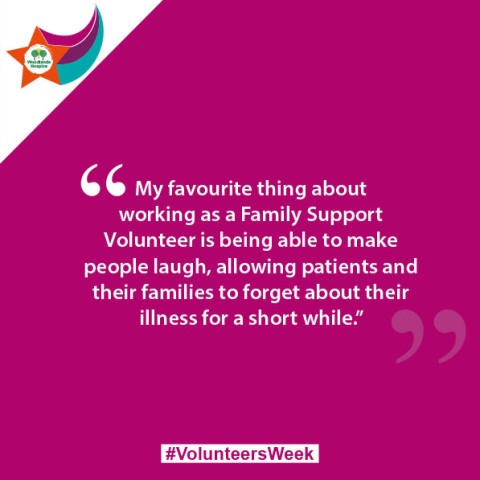 Our volunteers always go above and beyond to support our staff and to be there for our patients and families – some being known to come and work on Christmas Day or even dress up on occasion including a regular visit from the Easter Bunny each year! We also have 20 honorary volunteers who have 'retired' from their voluntary role but continue to support Woodlands Hospice within the community.
We like to think volunteering at Woodlands Hospice has its benefits for our wonderful volunteering team too. Some of our volunteers have gone on to gain jobs at the Hospice, train as Nurses and Health Care Assistants, gained office jobs in the NHS and used their new experience to gain access to study medicine or return to work. Our volunteers often comment on the friendship and camaraderie they gain by volunteering and have opportunities to share interests and join social groups and occasions with eachother. These include activities such as the volunteer walking group, attending theatre groups together, taking coach trips, attending our summer and Christmas parties and supporting us at Fundraising events, challenges and celebration days.
We hope our volunteers enjoyed the celebrations this week and know just how valued they are by the entire Woodlands family! Thank you all for everything you do!