Volunteering
Hello
Do you have some time to spare?
If so please read through our volunteer pages, and if you want anymore information give me a call on 0151-529-6575 or email
woodlands.volunteering@aintree.nhs.uk
Thanks
David
David Bannister, Volunteer Services Manager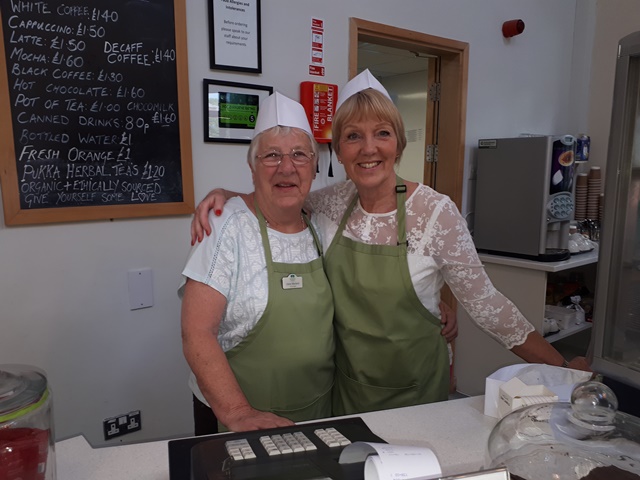 We rely on the support of nearly 200 volunteers to provide much needed services throughout the hospice. We have lots of different roles for everyone to consider and there are always new opportunities developing all the time.
We take volunteers from 18 years of age and we ask for a minimum commitment of one shift of around 3 - 4 hours per week. There is no upper age limit for anyone, if you want to help, are fit and able, and really care then there is a role for you.
You don't need any specific experience, everyone comes with their own life skills which we embrace!
Are you:
Looking for experience?
A student?
Between jobs?
Working part time?
A parent with children at school?
Retired?
Work full time, but available in the evening or at weekends?
Wanting to use your skills?
Wanting to make a difference?
Become a volunteer and help us to provide services to patients and carers, meet people, make new friends, work as part of a team, learn new skills and put something back into your community.
Training and Support
All volunteers attend a Volunteer General Induction (4 hours) and additional training relevant to their duties. Volunteers will receive support from the Volunteer Services Manager, staff and your fellow volunteers.
References/DBS Disclosure
You will be asked to provide the contact details of two referees, and for most volunteer roles we will be required to obtain a Disclosure and Barring Services check for you, which the Hospice will arrange.
Expenses
Out of pocket expenses can be claimed for bus fares and petrol.
If you are you interested why don't you give David, our Volunteer Services Manager a call on 0151-529-6575 or email woodlands.volunteering@aintree.nhs.uk for a friendly chat or take a look at the opportunities listed on the left.