Our patrons
John Parrott, MBE
John became a Patron of Woodlands Hospice Charitable Trust in November 2003 and is very proactive in supporting and raising the awareness of the Hospice.
John contributes in various ways and has, for many years, hosted the John Parrott Annual Golf Day in aid of the Hospice. He has also completed a number of personal fundraising events to further assist income generation and has visited the Hospice on numerous occasions to meet patients, including the event of the Royal Visit of Prince Edward in 2011.
John has become one of Snooker's most instantly recognisable faces and has done much to popularise the Sport - both on and off the table. He has managed to juggle his position as a Snooker Professional with a successful television career, initially through his team Captaincy on the BBC's 'A Question of Sport' and more recently as a Presenter of televised Snooker Championships alongside fellow World Champion Steve Davis.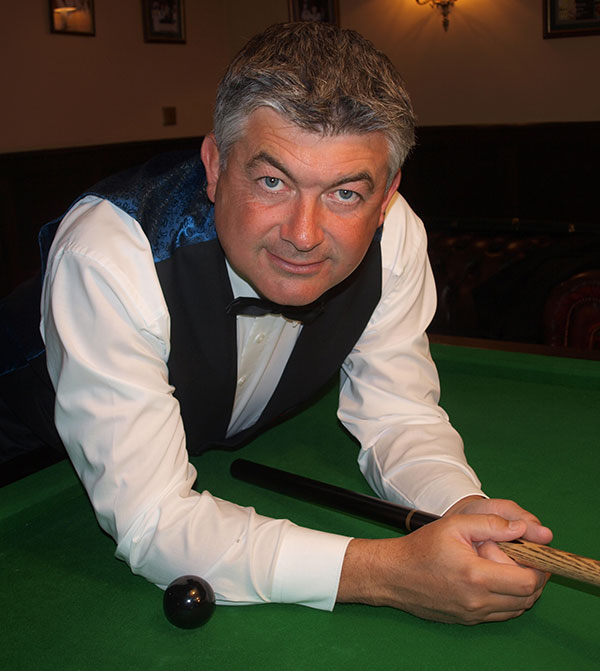 On a more personal front, John is a Liverpudlian with that typical sense of humour. He has many other interests, one being a strong liking for horse racing, with his love of horses and the racing atmosphere. He supports Everton Football Club and is also a very keen golfer with a current Handicap of 3.He was awarded an MBE in 1996.
We are very grateful to John and his family for their ongoing support and appreciate the recognition of his involvement with the Hospice as he sums up in his own words below:
"Having been involved as a Patron of Woodlands Hospice since 2003, I have seen first hand the wonderful work the Staff undertake on a daily basis. The changes have been quite remarkable in the progression of the Hospice in the last 10 years, with facilities that are second to none. I am sure the high levels of care will continue at Woodlands Hospice and I am proud to be involved as Patron for such a wonderful and caring Charity"
---
Alison Perry, OBE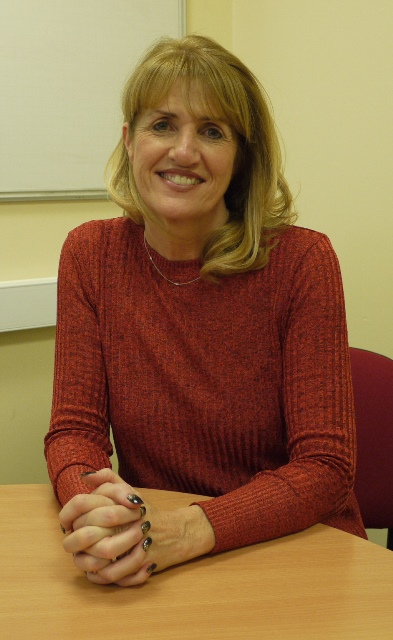 Alison has been an energetic and passionate supporter of Woodlands Hospice since 2012, initially connecting with the hospice through the Community Therapy Outreach Service and going on to host the annual Black Tie & Diamonds and Masquerade summer and winter balls, raising considerable funds for the service. She became a patron in 2019.
Alison is happily married and has a daughter and two grandchilden. In her early years she was a Girl Guide leader at her local parish in Crosby and also a full-time dental nurse. She later joined the construction industry and as part of her commitment to the industry, Alison became part of The National Federation of Builders' (NFB), served as National Chairman in 2011 and represented the members at the highest level. The highlight of her career was being honoured with an Order of the British Empire (OBE) in the Queen's Birthday Honours List 2012 for services to the construction industry.
As her career progressed, Alison continued with her own training in accountancy exams and in 2012, she joined a large technology group selling full fibre services across the UK and was an integral part of their accounts and HR team.

Of her appointment Alison said: "I was delighted to be invited as a Patron of Woodlands and I have a desire for the hospice to succeed. I want to help spread the word of the work of the Hospice and raise the awareness - reaching out to those in the community now and in the future. Woodlands is such a beautiful place. The staff work so hard to ensure that life does not end without an appropriate care plan. Woodlands is not just about end of life. They help patients and families to have a quality of life whilst living with their illness. It was due to the dedication and kindness of the hospice team for a very dear friend that led me to begin fundraising in her memory".