Patient, Family and Friends Forum
Come and have your say at our improvement group!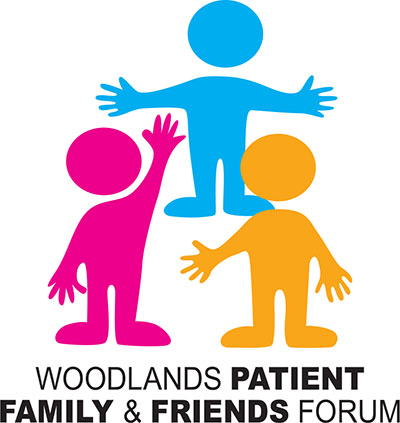 Did you know that Woodlands 'Patient, Family & Friends Forum' has been running for five years?
It started back in March 2014 as part of a Hospice focus to give the people using our services, their families, friends or carers, and people from the local community and associated organisations, a chance to play an active role in the planning, development and evaluation of our services.
It's a really friendly and relaxed group that has contributed to many developments at the Hospice including:
Reviewing Hospice information leaflets (such as our inpatient 'information pack)
Testing the food in our café (that was a nice day!)
Developing 'Dignity Cards', which were circulated to all our staff, volunteers and students
Contributing ideas for development in our Family Support Services
Reviewing our website and giving feedback for further improvement.
All meetings will be held here at Woodlands Hospice in the Robin Suite.
We start at 1:30pm and finish at 3:30pm. Tea, coffee and light refreshments are provided.
The safety of our staff, patients and visitors is of paramount importance to Woodlands Hospice. In response to the social distancing measures in place during the Covid-19 pandemic we have suspended our Patient, Family and Friend Forum meetings for the time being. If you are interested in participating when we restart the group, please contact Kieran Foulkes, Quality and Improvement Manager, on 0151 529 6550 or email kieran.foulkes@liverpoolft.nhs.uk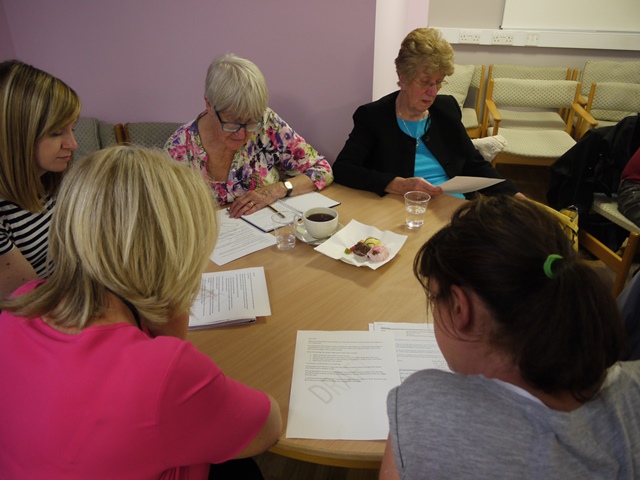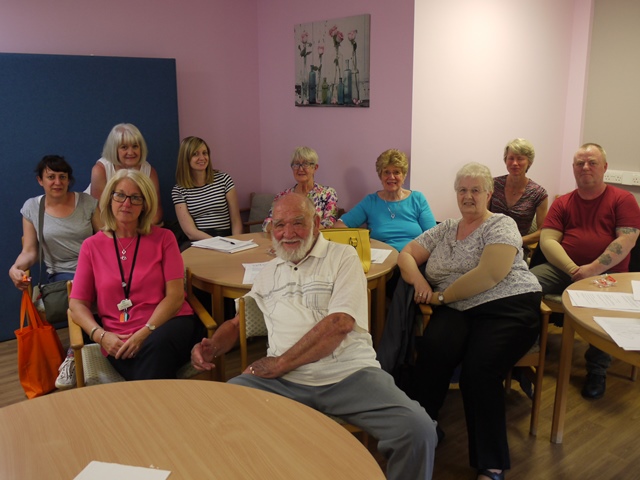 Pictures from our Patient, Family and Friends Forum, July 2017.