Hospice volunteers
Would you like to volunteer to help in the Hospice?
You may wish to spend time on reception welcoming patients and their families, helping with enquiries, sorting the post, answering the very busy telephones or you may wish to be a ward helper serving drinks and biscuits to patients and their families on the ward, along with a little chat.
How about an afternoon helping in the café, serving drinks and making sandwiches and paninis or, helping in the main kitchen preparing the food for patients.
Are you good with your hands? We always need gardeners, painters and handymen to help keep our buildings safe and smart.
Maybe you're more suited to a behind the scenes role? Helping with admin support in our offices, data input, counting money, spreadsheets, rotas.
So, are you interested?
Do you want to give one of these roles a try?
Why don't you give Ruth, our Volunteer Services Manager a call on 0151 529 8389 for a friendly chat, or email woodlands.­volunteering@­aintree.­nhs.­uk, or download an application form and return it to Ruth at the Hospice.
Volunteer Inspiration:
Volunteer Ward Helper, Debby McEvoy-McBrias, is taking on a Wing Walk Challenge to raise money for the Hospice.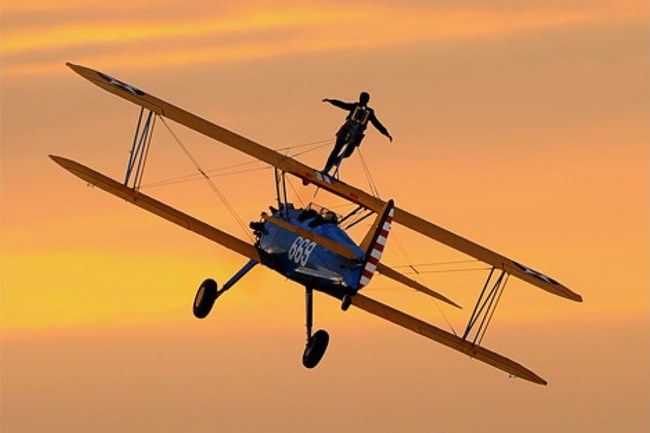 Debby McEvoy-McBrias is a Volunteer Ward Helper on the Hospice's inpatient unit, regularly helping out on a Wednesday and a Saturday. The self-confessed dare-devil has decided to complete a Wing Walk challenge in an effort to raise money for the Hospice, which involves standing on the wing of an aeroplane - whilst in the air! She will be taking to the skies in Yorkshire, at Breighton Aerodrome on Sunday 6th August 2017.