Corporate
We work with companies of all sizes to help make a difference together. Whether it's adopting us as your Charity of the Year, taking part in an event or challenge, organising your own event, sponsoring one of our campaigns or donating your time, we're here to support you.
Choosing to support Woodlands as a workplace benefits both us and you, and can be a really rewarding partnership with lots of opportunities for team building, boosting morale and having some fun!
Here are just a few of the ways that you can get involved: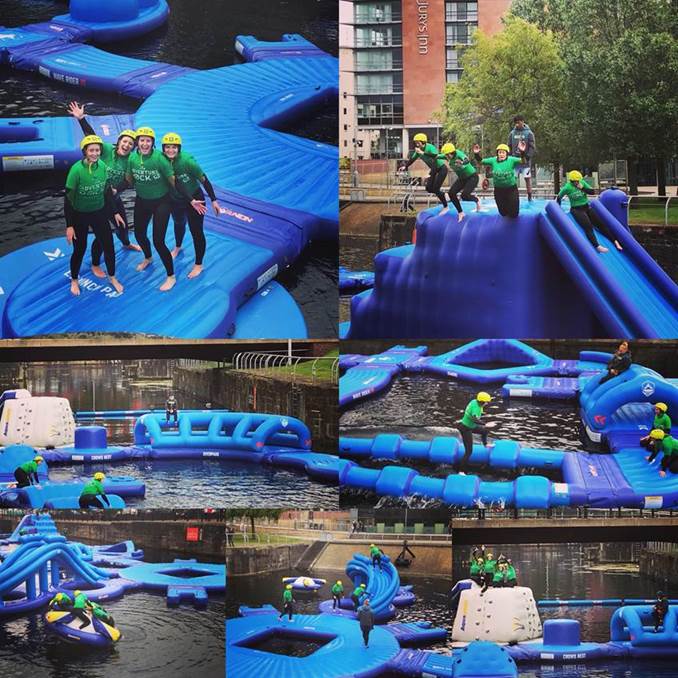 Adopt Woodlands as your Charity of the Year: Becoming a charity of the year partner is a great way to engage staff with their local community and get all staff working towards one objective. We will support you with plenty of materials, help with ideas and talk to you about the difference your support can make.
Employee Fundraising: From bake sales to sweepstakes, car washes to quizzes, dress down days to raffles, we have plenty of ideas to keep all staff engaged. It's a great way to get teams working together and a brilliant way to raise money.
Sponsorship Opportunities: Each year Woodlands organise a number of campaigns and events which your business can put their name to. Whether it's sponsoring a hole at our golf day, providing support for our Forget Me Not campaign or sponsoring our Light up a Life appeal, we can find an opportunity that suits you.
Payroll Giving: Donating through your pay is a quick and easy way for employees and employers to support the work we do by donating straight from your pay. It's tax efficient and helps provide regular support to Woodlands. Find out more

here

Workplace Volunteering: Corporate volunteering days at Woodlands Hospice enable your staff to see and contribute to our work first-hand. Your employees can develop their team building and communication skills whilst having fun and making a real difference. To find out more on these opportunities please visit our

volunteering pages

.
If you would like to find out more about how your workplace can support Woodlands, please contact Jonathan Burgess, Head of Income Generation, on 0151 529 2631 or jonathan.­burgess@aintree.nhs.uk