Forget-me-not Appeal 2020
This wonderful way of remembering a loved one comes at a time our charity most needs your help.
Choose from a striking steel Forget-me-not to display in your own garden or a field flower in our first-ever virtual meadow.
Virtual meadow Forget-me-not
Dedicating a bloom in our virtual meadow means alongside a message and optional photo, you'll be helping to fill it with a haze of these beautiful blue flowers.

Click the picture, then simply hover over the screen to be offered a flower. Once you've selected your favoured Forget-me-not, complete your dedication and watch it transform from white to blue.
Handcrafted metal Forget-me-not
When you dedicate one of these timeless flowers, you'll also receive a certificate in the post to mark the occasion.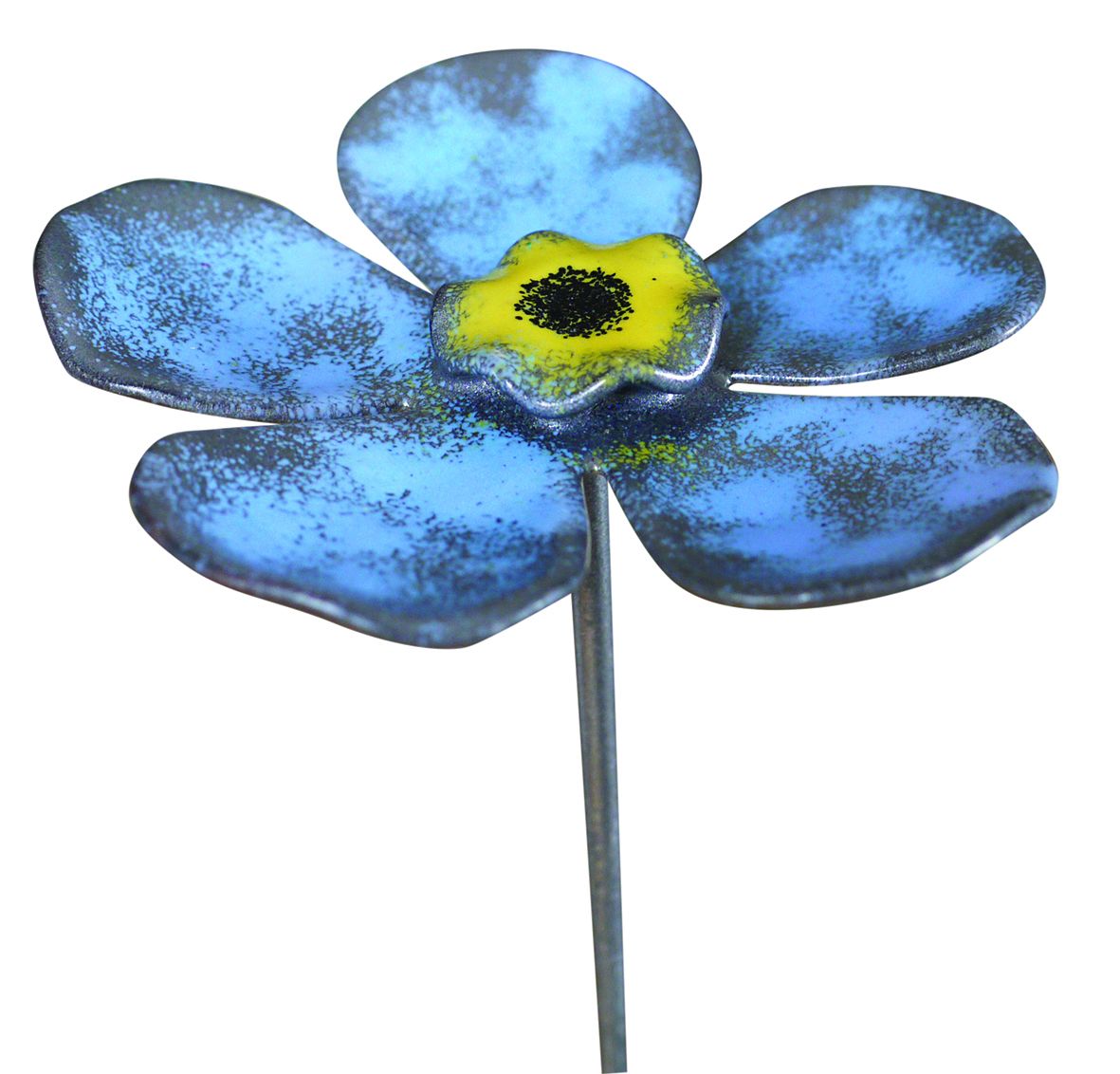 Update July 2020
Due to the government restrictions on gatherings we have had to review our plans for collection of the Forget-me-nots which usually takes place over a week-end in August. Unfortunately, we will now not be able to hold our collection week-end but can make alternate arrangements to get your flowers to you so once you've dedicated your flower we will liaise with you regarding the options for doing so.
For those who wish to leave their forget-me-not flowers in the hospice gardens these will be put out on display as planned.
To your get your handmade flower visit: https://­bit.­ly/­2U1D72h or download a paper version of the form to print out and post to us. Alternatively, call Carole on 0151 529 4143.
Find out why dedicating a Forget-me-not is so important to Gemma and her family https://­bit.­ly/­3bR4Itt
Whichever flower you choose, every dedication made helps us raise the £4,000 we need each and every day to continue delivering specialist, free-of-charge care for patients with life-limiting illnesses, while at the same time providing ongoing support for their families.

With so many of our fundraising events cancelled, we desperately need every bit of support we can get. Thank you so much for yours.