Forget-me-not Campaign 2021
Remember a loved one by dedicating a meaningful Forget me not flower and help Woodlands Hospice continue improving the lives of our patients and supporting their families.
Choose from a striking steel Forget me not to display in your own garden or a field flower in our virtual meadow.
Virtual meadow Forget me not
Dedicating a bloom in our virtual meadow means alongside a message and optional photo, you'll be helping to fill it with a haze of these beautiful blue flowers.
Click the picture, then simply hover over the screen to be offered a flower. Once you've selected your favoured Forget me not, complete your dedication and watch it transform from white to blue.
If you dedicated a flower on or before 1st April 2021, please click here to view our 2020 meadow and messages.
Handcrafted metal Forget me not Flower
When you dedicate one of these timeless flowers, you'll also receive a certificate in the post to mark the occasion.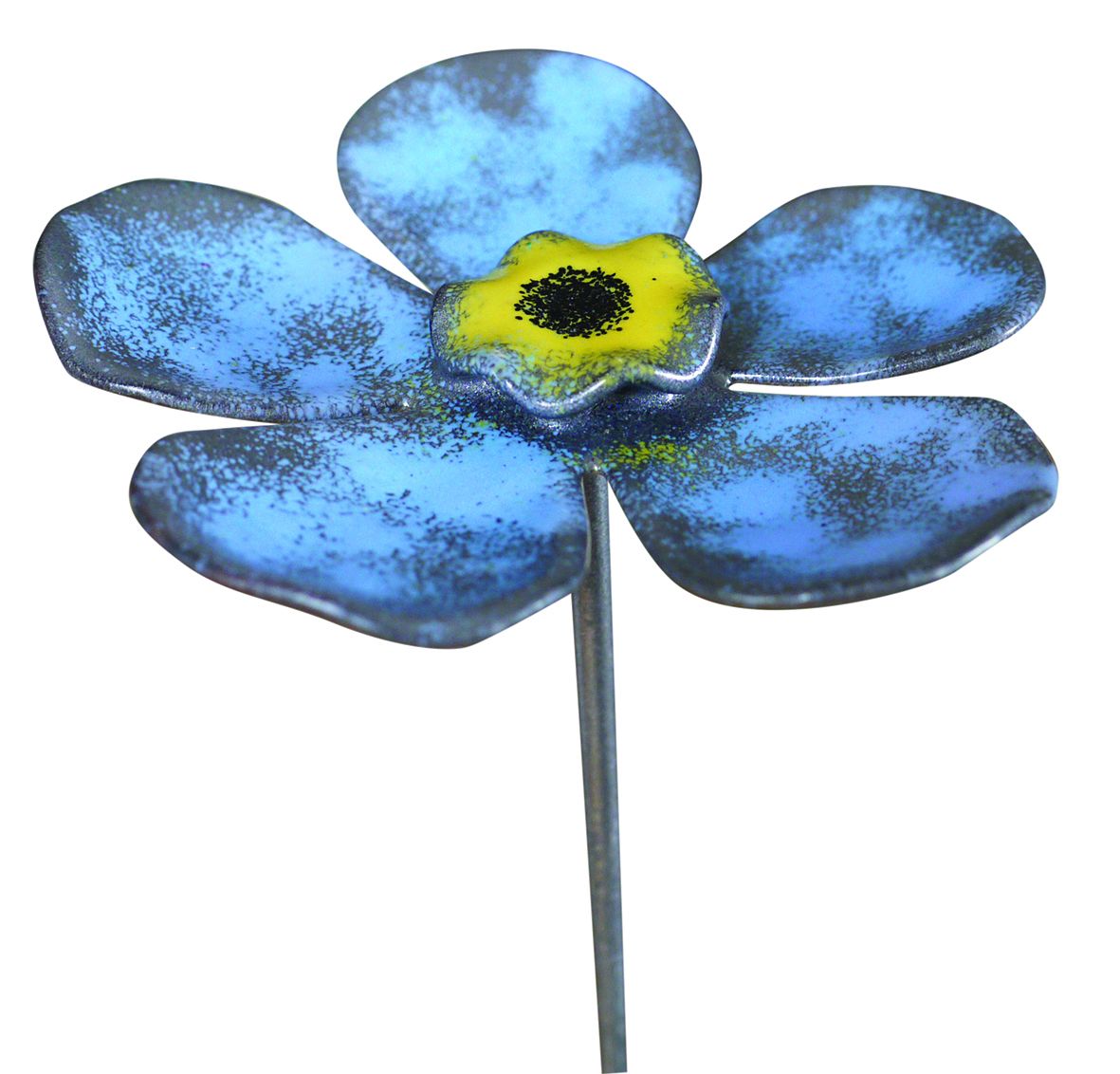 Alternatively, you can download a paper version of the form to print out and post to us or call Carole Riley on 0151 529 4143.
Our Forget me not flowers are displayed in the hospice gardens throughout the month of July. You can choose to receive your metal flower in the post (at a small charge of £4.50 to cover postage & packaging) or you can select to collect your flower(s) at one of our collection dates in August 2021.
Collection Weekend
We will be holding our Forget me not collection weekend Friday 6th – Sunday 8th August within our hospice gardens. We have made the decision to keep this as an outdoor event and therefore please be advised that our café will not be open nor will visitors collecting their flowers have access to the hospice building.
Whilst there has been an easing of restrictions by the government we still need to ensure we do everything we possibly can to protect the patients and families. We do hope that you will understand this and support our decision.
In order to manage the numbers of visitors expected each day rather than have the original 1 – 4.00 p.m. time slot each day we will be asking those who are planning to come along to collect their forget me nots to contact our Individual Giving Manager Carole Riley on 0151 529 4143 or email her here: carole.riley@liverpoolft.nhs.uk. Carole will then discuss and allocate a designated time slot between 1.00 – 4.00 p.m. over the three days.
Carole is happy to answer any questions about this and if the above arrangements are not suitable for your needs, we will do our best to allocate another more flexible time for you after the collection weekend or make alternative arrangements.
For those who wish to leave their forget me not flowers in the hospice gardens these will be put out on display as planned.
Whilst this event is outdoors and people will not need to wear masks, please do not attend if you are currently in an 'isolation' period or have any signs of being unwell or COVID symptoms. Please do consider the weather and bring along an umbrella in case of rain.
Car Parking. Please note parking will be in the grounds of the Aintree Hospital which is 'chargeable' at the designated pay points, aside from a 'minimum' of 20 minute free period. There is limited mobility parking within the hospice grounds.
This year our Forget me not Campaign is being supported by Tori Edwards, who sadly lost her Dad, Mark, at Woodlands Hospice in 2017. Read her story here.
Whichever flower you choose, every dedication made helps us raise the £4,000 Woodlands Hospice needs each and every day to continue supporting our patients and their families. With so many fundraising events cancelled throughout 2020 and the start of 2021, we truly value every bit of support we receive. Thank you so much for yours.