Forget-me-not Campaign 2021
Remember a loved one by dedicating a meaningful Forget-me-not flower and help Woodlands Hospice continue improving the lives of our patients and supporting their families.
Choose from a striking steel Forget-me-not to display in your own garden or a field flower in our virtual meadow.
Handcrafted metal Forget-me-not Flower
When you dedicate one of these timeless flowers, you'll also receive a certificate in the post to mark the occasion.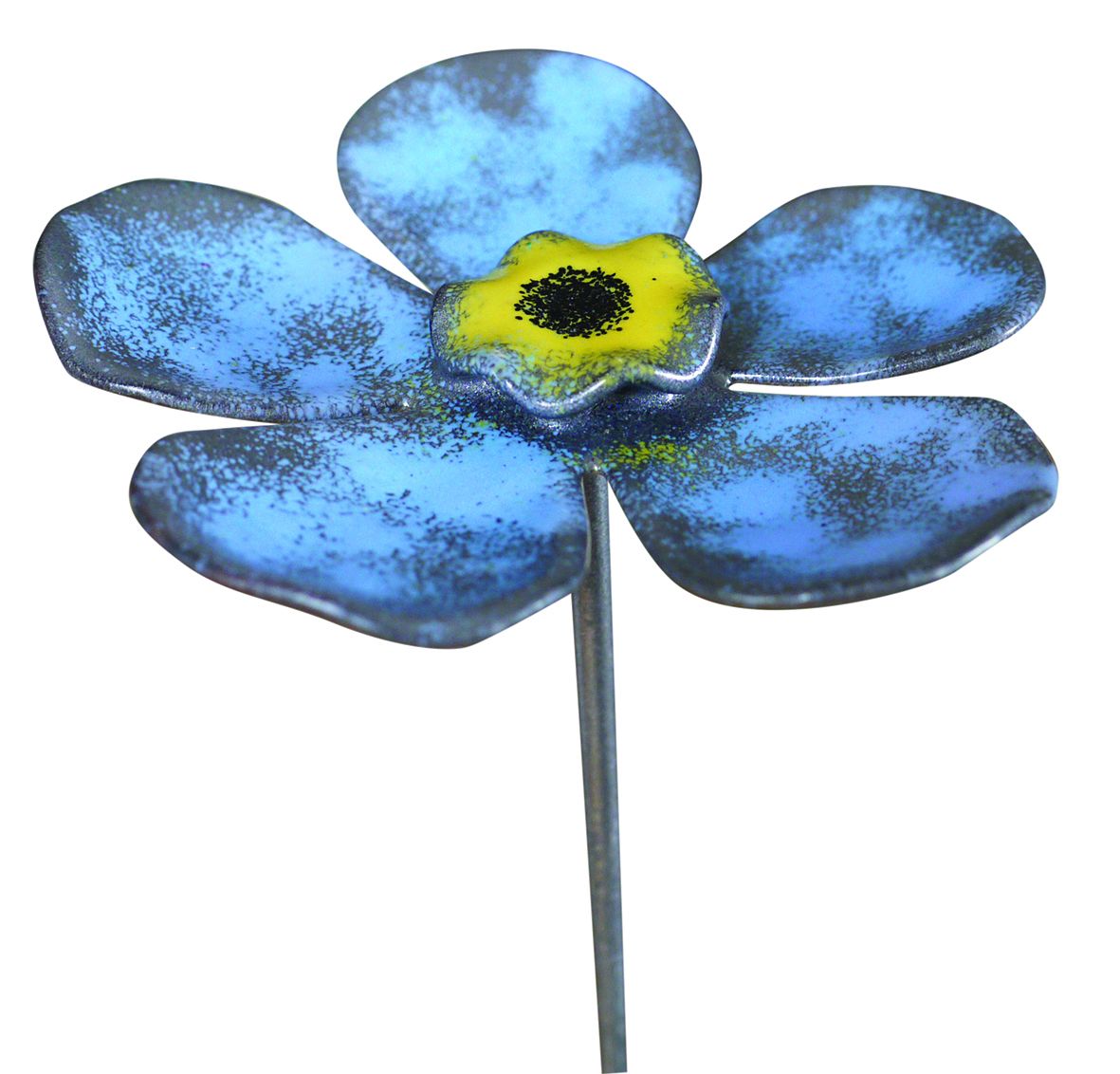 Alternatively, you can download a paper version of the form to print out and post to us or call Carole Riley on 0151 529 4143.
Our Forget-me-not flowers are displayed in the hospice gardens throughout the month of July. You can choose to receive your metal flower in the post (at a small charge of £4.50 to cover postage & packaging) or you can select to collect your flower(s) at one of our collection dates in August 2021.
Our collection week-end will take place at the beginning of August (Friday 6th – Sunday 8th)*
*Please be advised these dates may be subject to change based on any restrictions that could come into force due to the Covid19 pandemic. We will continue to post updates regarding our collection weekend here and via our social media channels and will make direct contact with you should any changes to your selected date occur.
For those who wish to leave their forget-me-not flowers in the hospice gardens these will be put out on display as planned.
Virtual meadow Forget-me-not
Dedicating a bloom in our virtual meadow means alongside a message and optional photo, you'll be helping to fill it with a haze of these beautiful blue flowers.
Click the picture, then simply hover over the screen to be offered a flower. Once you've selected your favoured Forget-me-not, complete your dedication and watch it transform from white to blue.
If you dedicated a flower on or before 1st April 2021, please click here to view our 2020 meadow and messages.

This year our Forget-me-not Campaign is being supported by Tori Edwards, who sadly lost her Dad, Mark, at Woodlands Hospice in 2017. Read her story here.
Whichever flower you choose, every dedication made helps us raise the £4,000 Woodlands Hospice needs each and every day to continue supporting our patients and their families. With so many fundraising events cancelled throughout 2020 and the start of 2021, we truly value every bit of support we receive. Thank you so much for yours.