Volunteers' comments
At Woodlands Hospice we have around two hundred volunteers, which we rely on to provide our critical services throughout the hospice. From our charity shops, to here at the hospice and here are some of the reasons why our volunteers choose to give up their time for us: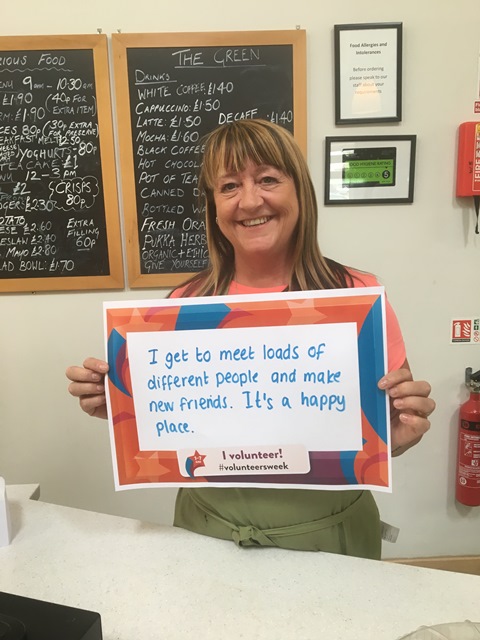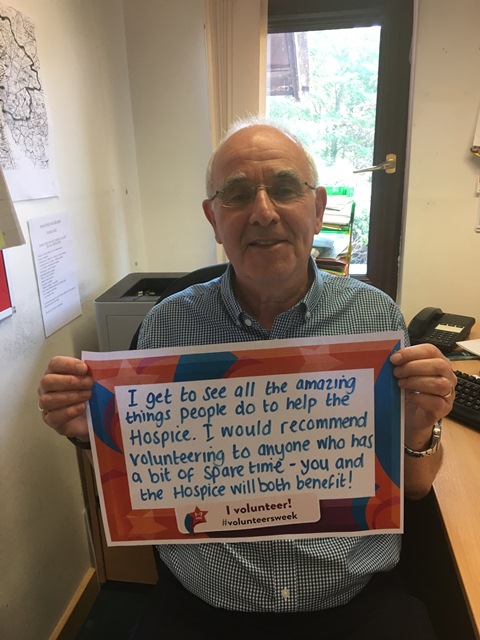 Volunteers Lizzie and Peter tell us why they love to volunteer for Woodlands
"I had the opportunity after finishing work to do something positive without the pressures or responsibility of my previous job. I get great satisfaction helping people and just being a friendly face for others who are at a low point in their life. Potential volunteers, meet new people and work with a great team."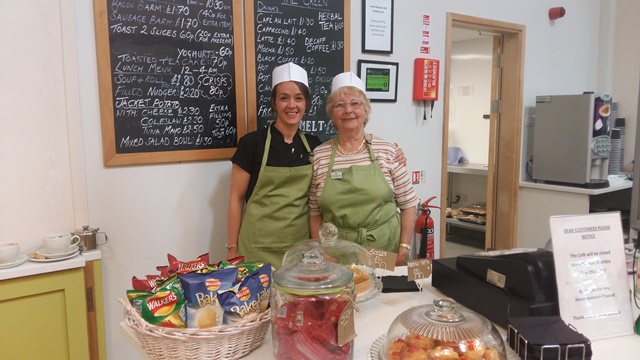 "It's great working in the charity shop. Great people, love working with the whole team. Great bargains too!"
"I really enjoy working on the wards. It is love working with such lovely people. I hope I can make people feel the way working at the Hospice makes me feel."
"I really enjoy working at the Hospice helping to deliver the wonderful service it provides. Also working with the lovely staff & volunteers. It is nice to give something back to the community."
"I became a volunteer to give something back, I enjoy meeting people and have made lovely friends."
"I have my health luckily, so if I can help people who are not so healthy it seems worthwhile. What an uplifting place to come and help, you realise how lucky you are."
"I wanted to help others and I had time to spare. Volunteering gives me a sense of being useful. I really enjoy working on reception and in the shop. I have made some lovely friends."
"As a pensioner, I needed something to do and get a lot of pleasure from doing this. I'd say to anyone, don't think about it - do it!"
"I work here in Woodlands after visiting a friend who received the best care I have ever witnessed"
"I started volunteering to give something back to Woodlands as a thank you for their support and kindness during my late husband's illness. I really enjoy being on the reception desk and I have made some good friends. I would say to anyone thinking of volunteering to do it. It is so worthwhile."
"Thank you for nearly ten years of support. I love being a volunteer at the shop. You were lovely to my late husband"
"The Hospice made my partner's last few months very happy and ine for the last ten years as a volunteer. Many thanks"
"It's an honour to be a volunteer at Woodlands Hospice. Never a day goes by without someone telling us of our value. It's like being part of one big family. It has also given me the opportunity that normally I wouldn't have had ie Abseil in my 65th year and Zip Wire in my 66th. Wow! Who would have thought it! Staff are brilliant keep up the good work"
"I didn't know anything about Woodlands until I saw an advert in the local garden centre for a volunteer gardener, and as I was just retired it was just the job for me. I have grown to really love the garden here, and there are so many appreciative comments from patients, visitors and staff who obviously find the garden a great asset"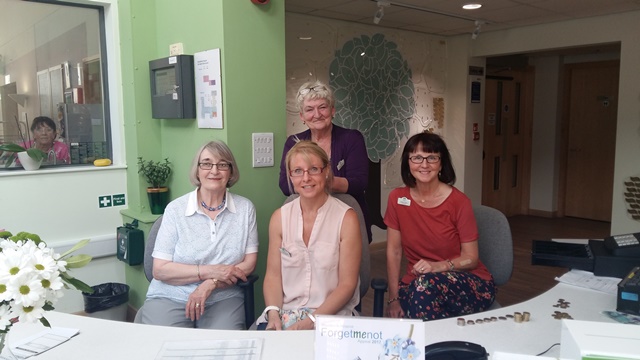 "My first memory of Woodlands was when I came to visit a friend who was very ill, my other friend and I decided we would like to become volunteers so we gave it a go. Five years later we're still here loving every moment. I get so much satisfaction"