Throughout December, millions of people up and down the country will come together - at their own workplace, school or with friends to wear their festive jumpers.
Join us by holding a Christmas jumper day in your Workplace, School or Community Group on a day of your choice between 1st and 24th December 2023.
It's really simple to take part, all you need to do is…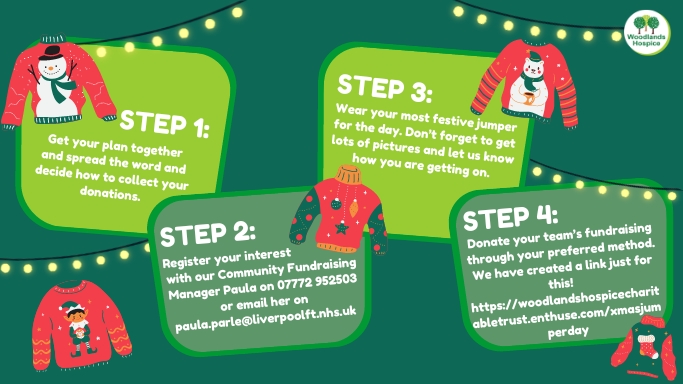 A printable poster to let everyone know your chosen day to wear a festive jumper:
https://­www.­wood­land­shos­pice.­org/­images/­pictures/­artwork/­we-are-supporting-woodlands-hospice.­pdf
Remember every donation made helps support our patients and families and makes a huge difference!
Merry Christmas and Thank you for your support.